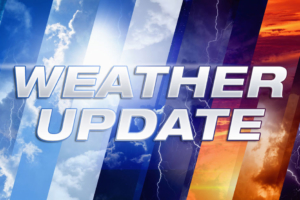 Weather Alert – The high wind warning and coastal flood warning remains in effect.  The high wind warning will be in effect until midnight tonight, January 23rd, 2017.  Winds will be in the range of 25 to 35 mph with wind gusts as high as 55 to 60 mph. The strongest winds will continue to occur through this evening, then gradually decrease.  The high winds have already knocked down trees and power lines, and as a result, there have been power outages. As the strong winds continue, additional power outages are likely to occur.
The coastal flood warning will remain in effect until 11:00 a.m. tomorrow, January 24th, 2017.   Minor to moderate flooding is anticipated in low-lying areas with the high tide into this evening and once again tomorrow morning.  Tomorrow's high tide on the New Jersey and Delaware oceanfront will occur between 4:00 and 5:00 a.m., and later on the back bays. Surge three to four feet above the astronomical tide this evening and possibly three feet tomorrow morning is expected.
Residents are encouraged to secure loose items on their property, for example, patio furniture such as tables and chairs. Please make sure all portable basketball hoops, garbage cans, etc. are removed from the roadway and secured. Furthermore, do not leave your vehicle at  a location that is prone to tidal flooding, and please do not drive your vehicle through flood waters, the water may be deeper than you anticipated.
Thank you for your assistance.
–Chief Michael C. DiBella