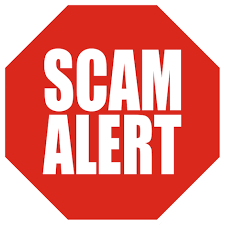 Please be aware that the following scam, or something similar, has recently been occurring state-wide.  The scam is primarily targeting the elderly.
An unknown suspect contacts the victim by phone identifying himself as an attorney.  The "attorney" explains that he has been retained by the victim's grandson or granddaughter in light or their recent arrest.  The "attorney" further explains that the relative, whose name he will have obtained through the Internet, is being held at a correctional facility and is seeking a large amount of bail money for a serious offense.  After the victim agrees to provide the assistance, the "attorney" sends a suspect impersonating a bail bondsman to their home to retrieve the cash.
This scheme seems to be occurring in many New Jersey counties and should not be entertained at any point.  Should you receive a similar call, do not provide personal information or cash to anyone under these circumstances and report the matter to police.
As always, the Lacey Township Police Department urges our residents to be cognizant of scams and to avoid offers that seem to be too good to be true.
Thank you and be safe.