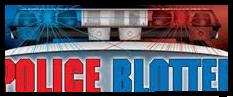 BURGLARY ARREST
On April 25, 2019 at 3:24 p.m., the Lacey Township Police Department responded to a residence on Cedar Drive, Lanoka Harbor, for a report of an unknown male subject entering a residence.  Officers responded to the scene and learned that the unknown male had entered the residence through an unlocked front door.  After entering the home, the male was confronted by the resident of the home.  The male then left the residence. The Lacey Township Detective Bureau was advised and responded to assist.
During the investigation, a detailed description of the suspect was quickly ascertained from witnesses and video surveillance.  The investigation revealed the male had been riding a bicycle, while wearing a large backpack, in the area of Cedar Drive in Lanoka Harbor.  The male subject was seen riding his bicycle onto several residential properties, where he would check areas of the properties for items of value, enter fenced in areas, as well as knock on doors to check and see if residents were home.
As the investigation continued, it was determined that several burglaries and thefts had occurred in the area.  The Ocean County Sheriff's Department – Crime Scene Investigations responded and assisted in the investigation. A short time later, the suspect was located by officers of the Lacey Township Police Department, at a New Jersey Transit bus stop on Route 9 in Lanoka Harbor.
The suspect, Jeffrey C. Stiles Jr, 30, of Serpentine Drive,  Bayville, New Jersey was found to be in possession of stolen property and placed under arrest. Jeffrey C. Stiles Jr. was charged  on a criminal warrant with the following: 3 counts of Burglary, 2 counts of Theft, 1 count of Criminal Attempt to commit Theft, 1 count of Criminal Trespass, and 1 count of Obstructing the Administration of the Law.  Jeffrey C. Stiles Jr was lodged in the Ocean County Jail.
The investigation is ongoing and any additional charges may be forthcoming.