Cop Card of the Week (April 29th - May 5th): Trainor Memorial
(Sponsored by Brick-Wall Corporation, available at Police Headquarters)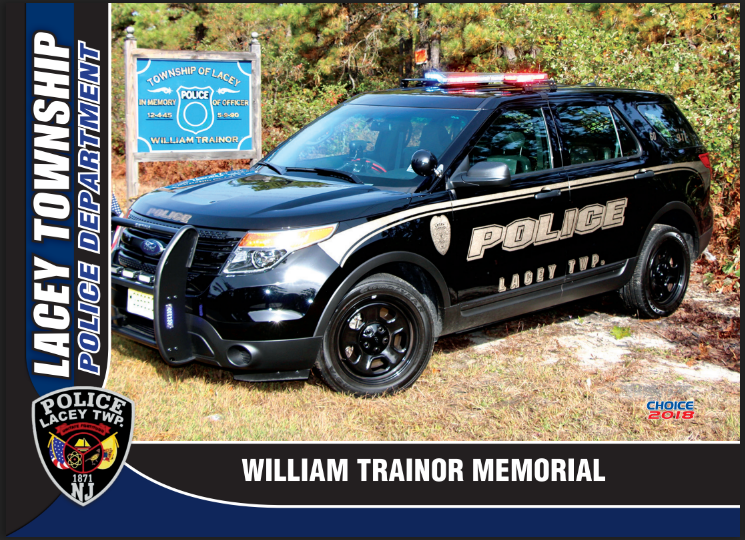 Officer William A. Trainor, Badge #32, dies on May 9, 1990, after 14 years of service with the Lacey Township Police Department. Officer Trainor made it a routine to run after his shift to maintain his physical fitness and was struck by a passing motor vehicle while running on West Lacey Road.
On October, 12, 1991, a memorial wall was erected adjacent to the front parking lot of the Lacey Township Police Department. This memorial not only honors Officer Trainor, but also those officers who have faithfully served our community with pride, honor, and professionalism
Historical Cop Cards of the Week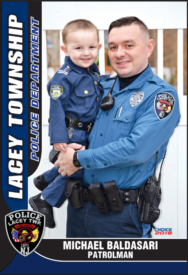 Ptl. Michael Baldasari (April 01 – April 07)
Officer Michael Baldasari began his law enforcement career with the Seaside Park Police Department in 2012. After spending two years there, he was hired with the Ocean County Sherriff's Department and then, in 2016, he was transferred to the Lacey Township Police Department. He has always wanted to work in the town he grew up in and is happy to be raising his children, Michael and Olivia, here as well. Mike has earned an Associate's Degree with Ocean County College and is continuing his education at Rowan University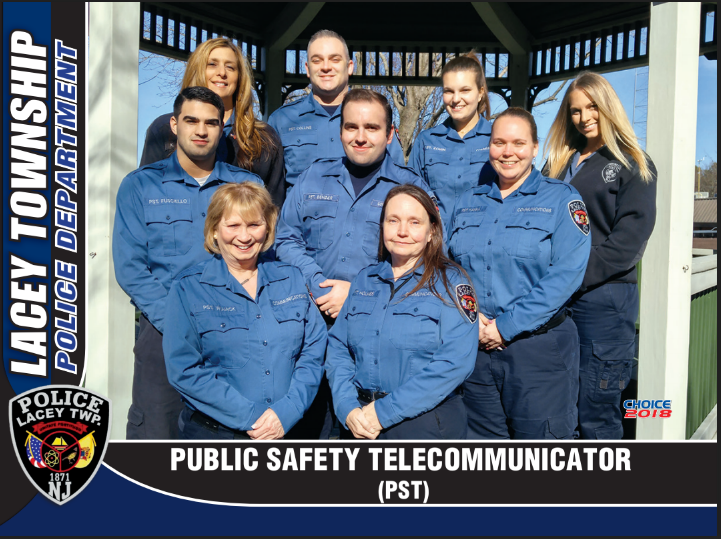 Public Safety Telecommunicator (April 15 – April 21)
As PSTs, we receive, by telephone or in person, requests for police, fire and EMS services. We dispatch patrol personnel to investigate police incidents or requests for police service. We maintain an electronic log through entry into a computer-aided dispatch system of radio transmissions and records of occurrences during an assigned shift, as well as monitor other computerized systems that assist us in our position. The safety of our officers is our utmost priority, as well as the safety of the residents of Lacey Township. We are there 24/7 and will get you the help you need for any situation you are in.