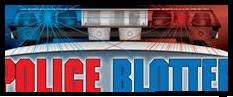 Fraud- On Friday, May 3, 2019, Officer Michael Baldasari took a report of fraud from a Township resident.  The resident reported that he received an offer via Craigslist for outdoor furniture that he had posted for sale.  The purchaser forwarded a check via overnight mail for an amount much higher than the asking price.  The buyer asked that the check be cashed and the extra money to be given to the moving company that was hired to transport the furniture.  After becoming suspicious of the proposed sale, the seller discovered that the check originated from an Oklahoma bank that had no record of the account.   
Assist other Agency – On Thursday, May 2, 2019, at 7:45 p.m., officers began checking the waterfront of the Barnegat Bay in an attempt to locate a lost kayaker after receiving a request from the Berkeley Township Police Department.  It was immediately determined that the subject was near the mouth of the Forked River.  Agencies including the Forked River Fire Department and Lacey Township Underwater Rescue & Recovery were summoned to assist the NJSP Marine Unit.  The subject, a 46 year-old Maryland man, later pulled himself to safety using a dock at the back of a residence on Island View Drive in Forked River.
Theft – On Friday, May 3, 2019, at 4:39 p.m., Officer Martin Julian responded 206 Station Drive for a report of a theft of a generator.  The complainant, 51-year-old Robert Emmer, reported that between 10:00 p.m. on 5/2/2019 and 3:13 p.m. this date, his 10,000 watt generator was stolen from his unlocked shed.  The generator was valued at $1,036.
MV Stop / Impound – On Saturday, May 4, 2019, at 12:06 a.m., Officers Jesse Dalziel and Robert Duffy were investigating a suspicious automobile in front of Building 8 of 900 Gary Smith Way, Forked River.  During the course of that investigation, a motorcycle was heard from a distance and observed entering the parking lot traveling towards the officers.  As the motorcycle passed officers it was discovered that it did not display a license plate.  A subsequent stop revealed that the driver, Anthony Caruso, 36, did not possess a valid motorcycle license, nor was the motorcycle registered or insured.  In addition to a summons being issued for each offense, the motorcycle was impounded.
Fatal MV Accident– At 11:35 a.m., Tuesday, May 7, 2019, Lacey officers responded to Route 539 in reference to a serious motor vehicle accident.  Upon arriving, officers discovered a two-car crash involving a passenger vehicle and a box van.  The accident claimed the life of the passenger car driver, a 78 year-old Whiting, New Jersey woman.  The driver of the box van, a 30 year-old Newark, New Jersey man was transported to Southern Ocean Medical Center for minor injuries.  The accident is under investigation by Patrolman Darrell Nick.
Burglary Arrest– Over the past month, numerous Lacey residents reported that their vehicles had been entered and belongings stolen during overnight hours.  The ongoing investigation by detectives from Lacey and Stafford led to the identity of the suspect, Kevin J. Cunningham, 2nd, of Port Monmouth, New Jersey.  On Tuesday, May 7, 2019, Lacey detectives located Cunningham, age 35, at a Barnegat Township residence and placed him under arrest.  A search of the suspect's vehicle yielded stolen property linking Cunningham to burglaries in Lacey as well as Berkeley, Barnegat, and Stafford Townships.  Kevin Cunningham, 2nd was charged with 14 counts of burglary in Lacey with additional charges expected from other jurisdictions.  Cunningham was also wanted on outstanding warrants from the Monmouth and Ocean County Superior Courts.  He was lodged in the Ocean County Correctional Facility without bail.