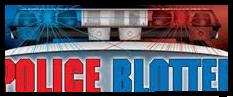 Fraud- On Friday, November 7, 2019, at 8:00 p.m., a Township resident reported that he received an email from the US Tech Support Plan in reference to his vehicle warranty.  When the victim contacted the number the male subject asked for bank account information. The subject further directed the victim to purchase gift cards and provide the bar code information.  Residents should be aware that this type of solicitation is normally fraudulent and that bank account or social security information should never be provided over the phone.
Vehicle Fire– On Friday, November 7, 2019, at 9:20 p.m., officers responded to a Maxim Drive residence for the report of a fire.  The fire originated in a motor home that was parked at the residence.  The Lanoka Harbor Fire Department responded to assist.
Shoplifting– On Friday, November 7, 2019, at 10:50 p.m., Officer Randolph Plis responded to Wawa after a shoplifting was reported.  Employees reported seeing a juvenile male go behind the counter and steal several items prior to running from the store.  Officers were able to identify the actor and take him into custody.  The theft was valued at $32.
Fraud– On Saturday, November 8, 2019, at 1:23 p.m., Officer Bruce Carver met with a Forked River resident reporting fraudulent activity.  The victim reported that she was contacted by a person representing himself as a McAfee Security Software employee.  The male suspect explained that the victim had overpaid her account by $400.  The suspect then explained that the company had mistakenly credited the victim's bank account $4,000 and asked her to purchase and forward gift cards for the $3,600 difference.  The victim was able to close her bank accounts prior to any fraudulent activity.
Burglary– On Saturday, November 8, 2019, at 3:06 p.m., a resident of Saltspray Drive reported that an unknown actor(s) had entered her vehicle during the overnight hours.  While inside, the suspect stole the victim's purse containing cash and credit cards.
DWI– On Sunday, November 10, 2019, at 11:40 p.m., Officer Jesse Dalziel conducted a motor vehicle stop on Route 9 after it failed to maintain a lane of travel.  During the stop, the driver, James Pavlick, 57, was placed under arrest.  Pavlick was charged with DWI, Reckless Driving, and Failure to Maintain Lane.
Criminal Mischief– On Monday, November 11, 2019, at 10:55 a.m., Officer Noah Schaffer met with a Route 9 business owner reporting damage to the sidewalk in front of the store.  Unknown actor(s) etched obscenities into the concrete and spray painted a sign affixed to the building. The damage was estimated at $200.
Theft– On Tuesday, November 12, 2019, at 1:27 p.m., Officer Darrell Nick responded to a Lakeside Drive North residence in reference to a theft.  The caller stated that she had a package delivered to her porch by Fed Ex at 12:11 p.m.  Upon returning home approximately 30 minutes afterward, the package had been stolen.  The package was valued at $400.
Burglary– On Wednesday, November13, 2019, at 9:00 p.m., a Sussex Place resident reported a theft from her vehicle.  The victim reported several personal items missing from her vehicle during an undetermined time.
Fraud– On Wednesday, November 13, 2019, at 9:47 p.m., Officer Anthony Sarno met with a Forked River resident who reported a suspicious phone call.  The resident stated that a male subject representing himself as a Social Security Officer contacted him stating that a warrant had been issued for his arrest due to an issue with Social Security.  The suspect urged the victim to purchase gift cards in the amount of the bail and provide the serial numbers.  The caller, realizing the scam, hung up and contacted police.  The call back number was contacted and the fraud was confirmed.