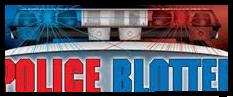 Fraud- On Thursday, May 28, 2020, at 7:38 a.m., Officer Jeffrey Slota met with a Lanoka Harbor resident in reference to fraud.  The caller reported after not receiving mail for several days, she went to the post office.  While there she learned that an unknown person had placed a hold on her mail.  When she received the mail that was held, it contained a credit card that she had not applied for.  It appears that the mail was held in order for the suspect to collect the fraudulently obtained credit card.
Fraud- On Friday, May 29, 2020, at 4:14 p.m., Officer Elton Copes spoke with two Lacey residents reporting a fraud.  The callers stated that they purchased two puppies from an Oklahoma breeder that turned out to be fictitious.  A combined amount of $3,920 was sent through Western Union that was eventually claimed by an unknown suspect in Maryland.
Suspicious Incident- On Saturday, May 30, 2020, at 5:48 p.m., officers responded to the boat ramp at the north end of Riverview Road in reference to a partially submerged vehicle.  Upon arrival, officers determined that there was nobody inside the 2006 Ford Freestar.  Officers observed a male subject swimming in the water and identified him as the owner of the vehicle.  Officers discovered that the 50 year-old Marlton, New Jersey resident was testing the ramp when his vehicle became submerged.  The vehicle was towed from the river without fluids being released.
Shoplifting- On Saturday, May 30, 2020, at 6:16 p.m., Officer Brian Holt responded to the Lanoka Harbor CVS for a report of an adult female shoplifter who had left the store.  During the investigation, the actor was identified as Randi Bogus, of Bayville.  Officer Holt located Bogus at her Berkeley residence and placed her under arrest.  Bogus was charged with shoplifting items valued at $134 and released pending a Court appearance.
Suspicious Incident- On Sunday, May 31, 2020, at 12:40 p.m., Officer Keith Pearce and Noah Schaffer responded to Route 539 for a reported traffic accident.  Investigation at the scene revealed that a 2000 Jeep Cherokee, with no license plates, was abandoned in the middle of Route 539.  It appears that the vehicle was being dragged backwards by another vehicle for approximately ¼ mile prior to being abandoned.  Officers contacted the Brick Township owner who reported selling the vehicle in December of 2019.  The vehicle was impounded and the current owner is being sought.
Storm- On the afternoon of Wednesday, June 3, 2020, a severe storm caused significant damage to both private and public properties in Lacey Township.  During a three-hour period that began shortly after 1:00 p.m., officers responded to 87 calls for service that included downed trees and wires, exploding transformers, fires, and gas leaks.  The worst damage appeared to be in the southern portion of the Barnegat Pines leaving much of the area without power.
Fire- On Thursday, June 4, 2020, at 2:10 p.m., Officers Andrew Slota and Jason Lee responded to Second Street in reference to a structure fire.  Officers found heavy smoke inside the residence that appeared to originate from an electrical issue.  All of the occupants exited without injury.  The Ocean County Fire Marshal responded to assist with the investigation.
Fire- On Thursday, June 4, 2020, at 2:13 p.m., Officer Alan Abrecht and the New Jersey State Forest Fire Service responded to Route 9 near Oyster Creek for a reported brush fire.  The fire appeared to start from a downed wire and was contained to a small area.