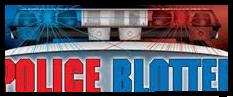 Suspicious Incident- On Thursday, June 11, 2020, at 11:36 p.m., Officer Michael Hein responded to a Trenton Avenue home in reference to a suspicious incident.  The homeowner reported that a screen was removed and the window appeared to have been pried.  It did not appear that anyone had made entry into the home.
Fraud- On Friday, June 12, 2020, at 1:36 p.m., Officer Jason Lee met with a Lanoka Harbor resident who reported fraudulent activity.  The caller discovered that an unknown person applied for and was granted a Visa Card in his name.  The called further reported that a hold was placed on his mail delivery in an attempt for the suspect to claim the card at the post office.
Arrest- On Friday, June 12, 2020, at 8:26 p.m., officers responded to a Caldwell Avenue residence for a suspicious person with a gun.  The caller reported that he observed a man in the street holding a handgun yelling obscenities toward police.  Upon arrival, officers were not able to locate the suspect or confirm that the incident occurred.  The caller, Jay Wissel, 38, was found to have two outstanding warrants from Brick and Keyport Municipal Courts.  Wissel was arrested on bail set at $2,300.
Prescription Fraud- On Monday, June 15, 2020, at 4:04 p.m., Officer Matthew D'Antonio responded to Walmart in reference to a fraudulent incident.  The pharmacist reported that they received a call in prescription from a doctor's office that seemed suspicious.  During a call back to the doctor, it was determined that someone posed as the doctor in an attempt to obtain medication.  The incident is under investigation.
Criminal Mischief- On Tuesday, June 16, 2020, at 9:13 p.m., Officer Randolph Plis responded to a Riviera Drive home for a criminal mischief complaint.  The caller reported that the windshield of his Dodge pickup had been damaged while parked at the residence.  The damage was valued at $250.
Arrest- On Tuesday, June 16, 2020, at 8:58 p.m., Officers Martin Julian and Brian Holt responded to a Buena Vista Road address for the report of missing guns.  During the response, it was determined that the adult sons of the caller took the rifles without his knowledge.  Further investigation revealed that one son was prohibited by law from possessing a firearm.  The following day, James Roberson, 49, of Manahawkin, voluntarily surrendered at Headquarters and was charged with Certain Persons not to Possess a Firearm.  All three guns were recovered.