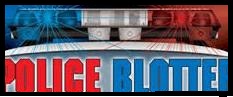 DWI– On Thursday, July 23, 2020, at 10:09 a.m., Officers Michael Verwey and Jeff Slota responded to Manhattan Bagel for a report of an unresponsive male subject in a vehicle.  Upon arrival, they discovered 54-year-old David Cerreta of Forked River.  During his arrest for DWI, Cerreta was found in possession of heroin.  Cerreta was charged with DWI, Reckless Driving, and Controlled Dangerous Substance in a Motor Vehicle.  He was also charged criminally with Possession of Heroin and Being Under the Influence of a Controlled Dangerous Substance.
Theft- On Thursday, July 23, 2020, at 4:38 p.m., Officer Michael Hein responded to a Pensacola Road home for a reported vehicle burglary. The complainant stated that someone had entered the trunk to her Honda Accord and stole an inflatable paddleboard. The paddle board was last seen on July 9, 2020.  The theft is valued at $400.
Other Public Service – On Friday, July 24, 2020 at 2:20 p.m., Officer Dan Ricciardella responded to the Lakeside Diner for a violation of the Governor's Order, specifically dine-in services.  A complaint summons was issued for the violation.
Arrest- On Friday, July 24, 2020, at 6:07 p.m., Officer Michael Hein responded to Dollar Tree Express for a report of a suspicious male. Jacob S. Ochoa, 25, was found lying on the sidewalk in front of the store.  Ochoa was arrested after a full extradition warrant out of Pennsylvania was located. Ochoa was transported to the Ocean County Correctional Facility awaiting extradition.
Fraud- On Monday, July 27, 2020, at 7:11 p.m., Officer Brian Holt responded to Forked River Wine and Spirits for a fraud report. Employees reported that two males purchased $799.52 worth of liquor using Apple Pay.  A short time later, a female claiming to be the owner of the Apple Pay account contacted the store reporting that she did not authorize the charge.  The matter is being investigated.
Theft- On Wednesday, July 29, 2020 at 9:53 a.m., Officer Jason Lee responded to a Jay Street residence for a theft.  The victim reported that unknown person(s) stole his 2020 Yamaha Jet Ski and trailer from his driveway during the overnight hours.  The theft is valued in excess of $15,000.
Other Public Service- On Tuesday, July 29, 2020, at 10:10 p.m., Berkeley Township Police received a call regarding two canoers lost in the woods. It was discovered that the subjects were lost in the woods between Joseph Avenue in Lacey and Cedar Creek. With the assistance from the Ocean County Sheriff's Department, a drone was used to locate the canoers in the wooded area in Lacey Township approximately 1,000 feet from the creek.