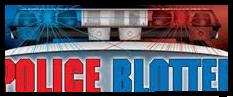 Arrest- On Thursday, April 23, 2020, at 11:40 a.m., Officers Randolph Plis and John Simonson responded to Sherwin Williams, 709 Route 9 North, for a report of a theft.   The manager reported that an Apple iPad was stolen from the store and suspected an employee.  Investigation at the scene led to the arrest of the employee, Edmarie Alvarado, 29.  Alvarado was charged with Theft of Moveable Property and released on her own recognizance pending a Court appearance.  The theft was valued at $619.
Obstructing- On Friday, April 24, 2020, at 7:33 p.m., officers responded to a Buena Vista Road residence for a report of an unwanted guest.  While officers were on scene, the caller, Matthew Madelino, 29, began throwing items belonging to the visitor outside.  After being asked to stop by the officers, Madelino continued.  Officer Scott Keefe issued Madelino a summons for Obstructing the Administration of Law.
Arrest- On Saturday, April 25, 2020, at 9:36 p.m., Officers Robert Duffy and Patrick Watkins responded to the Lacey Inn for a report of a dispute.  While there, officers arrested Savannah Banks, 22.  During her arrest, Banks became uncooperative and spit at officers.  Banks was charged with Throwing Bodily Fluid at Police and lodged in the Ocean County Correctional Facility without bail.
Theft- On Monday, April 27, 2020, at 4:36 p.m., Officer Elton Copes took a report from the victim of a theft.  The caller reported that she is in the process of moving into a Hillside Drive residence.  During the move she noticed that various items had been stolen from her moving boxes.  The items are valued at $110.
Fraud- On Tuesday, April 28, 2020, at 4:03 p.m., Officer Bruce Carver met with a Forked River resident in reference to fraudulent activity.  The victim reported that she received a letter from Discover Card in reference to her recent application.  The victim contacted Discover and was told that an application was filed online using her name, date of birth, and social security number.