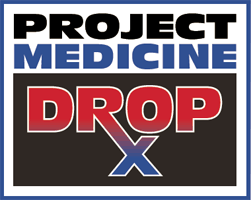 The Annual Lacey Township Flu Inoculation will take place at Saint Pius Church, located at 300 Lacey Road in Forked River, on Thursday, October 4, 2018, from 10am to 12pm. The Ocean County Health Department will provide flu and Pneumonia vaccinations.
Influenza and Pneumonia vaccinations are free if enrolled in Medicare Part B.
If not enrolled in Medicare Part B, or you have a Medicare Managed Care Plan, the cost will be $20.00 (cash of check).
For additional information see the below link.
http://laceytownship.org/filestorage/3700/3702/3851/2018Flu.pdf
In addition, the Lacey Township Police Department's portable Medicine Dropbox will be on location.  Residents may bring their unwanted medication to the flu inoculation and simply drop the medication into the clearly marked Dropbox without any other steps necessary. NO syringes or liquids may be dropped, as they are NOT permitted. The drop box is for medication only.
Thank you.