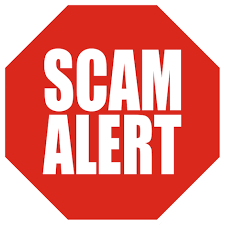 As we all do our best to protect ourselves and our families during this tough time, there are others who are going to take advantage.  There have been reports of several scams that are directly connected to the COVID-19 outbreak and we are urging our residents to be mindful of suspicious people, emails, and phone calls.
The Centers for Disease Control and Prevention (CDC), along with other health organizations, are not completing surveys or asking for donations due to the pandemic.  Although not in our community, reports have suggested that suspects portraying members of the CDC or Red Cross have been going door to door with a fraudulent survey in an attempt to enter your home.  Should anyone posing as such come to your residence, do not answer and contact your local police department. Call 911 in an emergency.  There have been other reports of phone calls and emails offering COVID-19 test kits, medical supplies, and offers to other free services that are all fictitious.
As we progress through this pandemic, we expect that fraudulent activity and scams will flourish.  Please be vigilant against supplying personal information, bank account information, and credit cards to anyone that you have not contacted directly.  Additionally, any request for payments through a gift card are fraudulent and must not be entertained.  Please report any such activity to our agency and family members in an attempt to discourage these acts in our community.
As always, our officers continue to be committed to our township and are working long hours to protect our residents.  Although all of your concerns continue to be a priority, please be reminded that minor calls for service can be reported over the phone or through the Internet at Laceypd.org.  This limited contact between our officers and the residents will benefit us all.
Thank you.
-Chief Michael C. DiBella