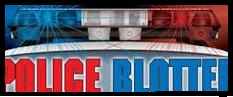 CDS Arrest- On Friday, September 13, 2019, at 11:20 p.m., Officers Jesse Dalziel and Jason Lee responded to the Lacey Inn after receiving a report of a suspicious female.  Once there, the manager reported that an adult female was knocking on different doors and causing a disturbance.  Officers made contact with the female, Jennifer Henry, 38, of Lakewood.  While speaking with her, officers observed drugs and paraphernalia on the bed of Henry's room.  Henry was arrested and charged with Possession of Heroin and Possession of a Hypodermic Syringe.
Pedestrian Struck- On Saturday, September 14, 2019, at 4:50 a.m., officers responded to Bay Way for a struck pedestrian.  The 31 year-old Howell Township female suffered serious injuries and was airlifted to a trauma center.  The vehicle she was struck by fled the area prior to the arrival of police.  The vehicle was located and stopped shortly afterward traveling on Route 9.  Further investigation led to the arrest of the driver, Eleazar Cholula-Garcia, 31.  Cholula-Garcia was issued numerous motor vehicle summonses including DWI, Reckless Driving, Failure to Maintain Lane, Leaving the Scene of an Accident, and Failure to Report an Accident.  He was also charged criminally with Assault by Auto, Leaving the Scene Resulting in Serious Injury, Endangering an Injured Victim, and Causing Serious Injury While Unlicensed.  Cholula-Garcia was transported to the Ocean County Correctional Facility without bail.
Burglary- On Sunday, September 15, 2019, at 8:36 a.m., Officer Andrew Slota took a report for a vehicle burglary.  The Sinclair Avenue resident reported that during overnight hours her vehicle was entered and items were stolen.  The victim estimated the theft at $400.
Burglary- On Sunday, September 15, 2019, at 9:54 a.m., Officer Andrew Slota responded to a Predmore Avenue residence in reference to a vehicle burglary.  The owner reported that an unknown actor entered her unlocked vehicle during the overnight hours.  A small amount of cash was reported stolen.
Burglary- On Sunday, September 15, 2019, at 5:30 p.m., Officer Brian Holt responded to Ash Road in reference to vehicle burglaries.  Three separate homeowners reported that their vehicles were entered during the overnight hours.  Each victim reported small amounts of change stolen.
Burglary- On Tuesday, September 17, 2019, at 10:40 a.m., Officer John McKee met with a resident of Forrest Avenue who reported that someone had entered his vehicle.  The victim stated that an iPhone was stolen from the center console of his car while parked in front of his home.  The victim believes the incident occurred during the evening hours of Monday, September 16, 2019.
Warrant Arrest- On Tuesday, September 17, 2019, at 2:50 p.m., several officers were dispatched to the Mill Pond Trestle for a disturbance.  Upon arrival, no disturbance was observed although Officer Dan Ricciardella identified a female as Amy Haas, 45, of Bayville.  Dispatch advised that Haas was wanted by the Lacey Township Municipal Court and had an outstanding warrant of $700.  Haas was placed under arrest and later released after satisfying the bail.
Theft- On Wednesday, September 18, 2019, at 7:30 p.m., Officer Michael Baldasari responded to a Nautilus Boulevard address in reference to a theft.  The caller reported that when he returned home he found the inside of the residence disturbed.  Also discovered was that several items, including a PlayStation 3 and a digital camera, were stolen.  The theft was valued at $350.  The caller believed the act was committed by an acquaintance.