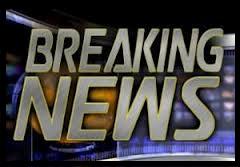 Drug Distribution Arrests – On the morning of Friday, May 10, 2013, Lacey Detectives executed two search warrants at 1814 Hawser Drive, Forked River, NJ. The warrants were obtained during an investigation involving the possession and distribution of Oxycodone; a Schedule II, narcotic, opioid pain pill. During the search of the residence and a vehicle on the property, detectives recovered over 1,300 Oxycodone pills. Additionally, cocaine, marijuana, and $8,000 cash was seized.  The street value of the Oxycodone is estimated at $40,000. 
The target of the investigation, Christopher Franzone, 48, of 1814 Hawser Drive in Forked River, was charged with Possession of Oxycodone and Intent to Distribute more than an Ounce of Oxycodone. Christopher Franzone was also charged with Possession of Stolen Prescription Blanks. Additionally, clothing and mail linking Christopher Franzone to the residence led to an additional charge. Christopher Franzone was charged with failing to notify law enforcement of an address change which is an obligation under the New Jersey Megan's law requirements. Christopher Franzone is being lodged in the Ocean County Jail in default of $150,000 bail. In addition to the charges by Lacey Township detectives, the New Jersey Parole Board was notified and an additional no-bail warrant was issued for offenses that violated Christopher Franzone's parole conditions. Two K-9 teams from the Ocean County Sheriff's Department assisted with the search.
The wife of Christopher Franzone, Marie Franzone, 41, was arrested during the search.  Marie Franzone was charged with Possession of Oxycodone and Possession of Marijuana prior to being released on her own recognizance.
Jessica Calpin, 18, who is the daughter of Marie Franzone, was also arrested.  Calpin was charged with Possession of Oxycodone and released pending a court appearance.  
A vehicle normally operated by Christopher Franzone, a Chevrolet Tahoe, was seized as being used to further a criminal offense; specifically the transportation of a controlled substance.
"Seizures and arrests such as this are an essential element in dealing with opioid pill abuse and addiction which most often leads to the use of heroin. This was a very thorough and professional investigation conducted by the detectives of the Lacey Township Police Department which led to taking a large-scale distributer of oxycodone off the streets of our town"  — Chief David A. Paprota