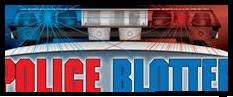 Drug Arrest- On Friday, May 17, 2019, Officers Holt and Schaffer responded Wawa, Lanoka Harbor, for a suspicious person.  Upon their arrival, officers discovered 35 year-old Robert Sammis of Ocean Gate sleeping in his vehicle.  Officers also observed an amount of heroin between the legs of Sammis.  Sammis was charged with Possession of Heroin and released in accordance with bail reform.
Theft- On Saturday, May 18, 2019, Officer Simonson responded to Walmart in reference to a theft.  A customer reported accidently leaving her wallet on the counter and now it could not be located.  A review of the store surveillance revealed that a second woman picked up the wallet and walked to the bathroom.  The wallet was later discovered in the bathroom garbage without the cash that was originally stored in it.  The suspect, Tiffany Roggenkamp, 21, of Beachwood, was located in the store and charged with theft.  Roggenkamp was released at the scene.
Harassment- On Saturday, May 18, 2019, a Pheasant Run resident reported that she was being harassed by a landscaper.  The resident reported that stone was delivered to her home although she did not enter an agreement with the landscaper.  On several occasions, the landscaper reportedly demanded to be paid for the stone.  Several other neighbors reported similar situations.
Warrant Arrest- On Saturday, May 18, 2019, Officers John Simonson and Jeff Slota were dispatched to an Inland Drive, Forked River residence for a dispute.  During the investigation, officers discovered that one of the parties was wanted by Brick Township for failure to appear at a Court appearance.  Taylor Bottomly, 28, was placed under arrest and transported to the Ocean County Correctional Facility in default of $1,000 bail.
Shoplifting- On Sunday, May 19, 2019, Officers Holt and Barcalow responded to Walmart in reference to a shoplifting.  Nino Mimioshvili, 54, of New York City was arrested for altering price tags and not ringing certain items at the self-checkout.  Mimioshvili was charged with two counts of Shoplifting and released in accordance with bail reform.
Motor Vehicle Accident/Drug Arrest- On Sunday, May 19, 2019, Officer Lee responded to the intersection of Route 9 and Parkers Point Boulevard for a report of a two-car motor vehicle accident. Both parties involved complained of minor injuries and were treated at the scene. One of the two drivers, John Grobosky Jr., 32, of Waretown was arrested at the scene after marijuana and drug paraphernalia was discovered in his vehicle.  Grobosky was released on his own recognizance after being charged with Possession of a Controlled Substance, Possession of Marijuana, Possession with Intent to Distribute Marijuana, and Possession of Drug Paraphernalia.
Trespassing- On Sunday, May 19, 2019, Officer Holt responded to Walmart in reference to trespassing.  Loss prevention employees advised Officer Holt that Christopher Foster, 37, of Lanoka Harbor, was in the store knowing he was banned there.  Foster was issued a summons for Defiant Trespassing and released pending a Court appearance.
Fraud– On Monday, May 20, 2019, Officer Hutman responded to a Laurel Boulevard, Lanoka Harbor residence in reference to fraud.  The caller reported that he received a bill from Verizon Wireless in the amount of $3,018 for cell phone purchases although he does not have a Verizon account.  It appears that an unknown suspect used the victim's personal information and had the merchandise delivered to his home while he was on vacation.
Theft– On Wednesday, May 22, 2019, Officer McKee responded to Lacey Used Auto Parts for a theft report.  Management reported that five catalytic converters were removed and stolen from vehicles stored at the yard.  The catalytic converters are valued at $500.