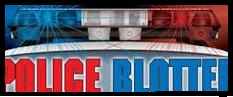 Stolen Property- At 4:35 pm, Friday, June 14, 2019, Officer Dan Ricciardella responded to a local marina for the report of a theft.  The owner of a dry docked boat reported that several GPS units had been stolen from the boat in the past two days.  The owner estimated the value of the units at $2,200.
Found CDS– At 9:40 pm, Friday, June 14, 2019, Officer Michael Baldasari responded to an Enterprise Drive, Forked River residence.  The caller reported finding a plastic bag on her property containing narcotics.  Officer Baldasari discovered that the bag contained 150 smaller bags of suspected heroin.  An investigation into the owner of the drugs is being conducted.
CDS Arrest– At 1:30 am, Saturday, June 15, 2019, Officers Michael Baldasari and Anthony Sarno responded to Laurel Plaza, 629 Route 9, Lanoka Harbor for a possible burglary.  Once there, officers discovered a Beach Boulevard man, Corey Heulitt, 30, on the premises.  Heulitt was legally on the property but was discovered to be in possession of narcotics and paraphernalia.  Heulitt was arrested and charged with Possession of Heroin, Possession of Drug Paraphernalia, and Possession of a Hypodermic Syringe.  Heulitt was released in accordance with bail reform.
DWI– At 2:53 am, Saturday, June 15, 2019, Officer Anthony Sarno responded to a Lakeside Drive South, Forked River residence for a reported motor vehicle accident.  Officer Sarno discovered that a passing vehicle had collided with a parked vehicle.  Further investigation led to the arrest of the driver, Megan Soden, 27, of Forked River.  Soden was charged with Driving While Intoxicated, Reckless Driving, Failing to Maintain Lane, and Use of a Handheld Device.
Road Rage– At 12:14 am, Sunday, June 16, 2019, Officers Patrick Watkins and Michael Baldasari responded to the intersection of Route 9 and Lacey Road for an altercation.  Upon arrival, officers were advised by a Lanoka Harbor man that he was assaulted while sitting in the passenger seat of a vehicle.  The victim reported that an unknown male subject from a second vehicle approached him striking him through an open window.  It appears that the incident was related to an argument over traffic violations.
Ordinance Violation– At 12:38 am, Sunday June 16, 2019, Officers Scott Keefe and Julie Barcalow responded to a noise complaint at a Cedarwood Drive, Lanoka Harbor home.  While there, officers issued several ordinance violations for underage consumption of alcohol and parking violations.
MVA- At 9:50 am, Sunday, June 16, 2019, officers responded to the intersection of Route 9 and Bay Way for a motorcycle accident. Investigation at the scene revealed that the motorcycle operator, a 31 year-old man from Bayville, was severely injured after colliding with a motor vehicle being driven by a Lanoka Harbor woman.  The motorcycle operator was airlifted to the hospital for his injuries.
Burglary– At 4:35 pm, Monday, June 17, 2019, Officer Andrew Slota responded to a Hillwood Road, Forked River residence for a theft.  The homeowner reported that she left her overhead garage door open while she was power washing in the back yard.  When she entered the house afterwards, she discovered that her wallet was missing.  The victim reported that the wallet contained several credit cards and $57 cash.