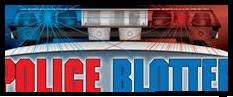 Arrest- On Friday, December 13, 2019, at 1:06 a.m., Officers Jesse Dalziel and Dallas Gant observed a vehicle parked near the bay at the end of Laurel Boulevard.  While investigating, it was discovered that the driver, David Thompson, 22, was in possession of marijuana.  Thompson was ultimately arrested and charged with Possession of Marijuana and Possession of Drug Paraphernalia.  He was released on his own recognizance.
Fraud- On Friday, December 13, 2019, at 7:11 p.m., Officer Brian Holt responded to Wawa, 701 Route 9, in reference to fraud.  A worker reported that a $100 bill was accepted for a purchase and it was later determined to be counterfeit.  Surveillance video from the store is being used to identify the patron.
MVA- On Saturday, December 14, 2019, at 10:39 a.m., Special Officer Chris Triano witnessed a vehicle back into another vehicle at the intersection of Lacey Road and Route 9.  As Officer Triano approached the vehicle it appeared that the driver, a 70 year-old man, was in a medical emergency.  Officer Triano was able to force his way into the vehicle and render first aid.
Shoplifting- On Saturday, December 14, 2019, at 11:24 p.m., officers responded to Kohl's in reference to a shoplifter.  Loss Prevention employees reported that a female suspect left the store after concealing clothing valued at $300.  The store's surveillance video is being used to identify the actor.
Stalking- On Monday, December 16, 2019, at 11:05 a.m., a Township resident contacted police reporting a suspicious incident.  It was reported that a female resident of the home was followed to her driveway by another vehicle the night prior.  The vehicle returned again the following morning entering the driveway of the home prior to leaving the area.  Police were able to identify the driver of the vehicle as John O'Neill, 32, of Forked River.  Further investigation led to criminal complaints being signed against O'Neill for Harassment and Stalking.  He was arrested and transferred to the Ocean County Correctional Facility in accordance with bail reform.
Arrest- On Monday, December 16, 2019, at 8:39 p.m., Officer Randolph Plis was investigating a matter at the Lacey Inn when he encountered John Redunski, of Barnegat.  During an inquiry, Officer Plis discovered an active warrant for Redunski, 52, issued by the Union County Sheriff's Department.  Redunski was taken into custody and eventually turned over to Union County Sheriff's Officers.
Fraud- On Tuesday, December 17, 2019, at 4:40 p.m., a Forked River resident arrived at headquarters in reference to fraudulent credit card activity.  The victim stated that an unknown actor used his credit card information to make cash withdrawals and purchases in New York.  The theft is valued at $1,470.
Arrest- On Tuesday, December 17, 2019, at 7:30 p.m., Officer Patrick Watkins and Scott Keefe served an arrest warrant issued by the New Brunswick Municipal Court.  Tristan Scheiner, 22, was arrested at her Forked River home and later posted cash bail.  She was released pending a Court appearance.