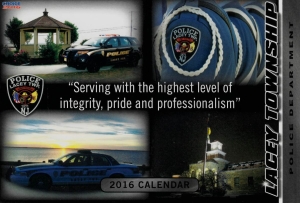 The 2016 Cop Collectible Card Program has begun and is currently in Week #1. The program began Monday, March 28, 2016, after assemblies were completed at each of the elementary schools and the middle school the week prior. The checklist which lists all of the Cop Cards and the locations where they may be collected may be printed out by clicking: Lacey Cop Card Checklist 2016.
.
.
.
The profiled cards for the period of Monday, March 28th, 2016 thru Saturday, April 9th, 2016 are as follows:
Card #12 – Officer Michael Eden
Sponsored by The Hesse Companies, 2215 West Lacey Road, Forked River
Card #66 – Crossing Guards
Sponsored by Lacey Township Board of Education, 200 Western Boulevard, Lanoka Harbor
.
These Cop Collectible Cards may be obtained at police headquarters as this week's (3/28/2016 – 4/9/2016) profiled cards. Most other cards in the set may be obtained through the sponsor locations listed on the Cop Card Checklist. Cards which include sponsors with locations not suitable for personal pickups (e.g., Exelon Corp. and Hesse Companies – Brick Wall) will be available at police headquarters on the designated profile weeks of the program as specified on this printable form: Cop Card Profiled Card List 2016.
————————————————————————————————