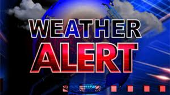 Weather Alert – Snow, high winds, and very cold temperatures are predicted for Thursday night, January 2, 2014 into Friday, January 3, 2014. The weather reports vary greatly from 1 to 4 inches up to over 8 inches of accumulation. Residents are reminded of the unpredictable nature of snow events in this area and should plan accordingly.
All vehicles MUST be removed from the roadways during a snow event to allow Lacey Township road clearing crews to plow the roadways without unnecessary obstructions. Residents are also asked to remove all garbage cans and recreational items (e.g., portable basketball nets) from the roadside as well.
Thank you for the anticipated cooperation.