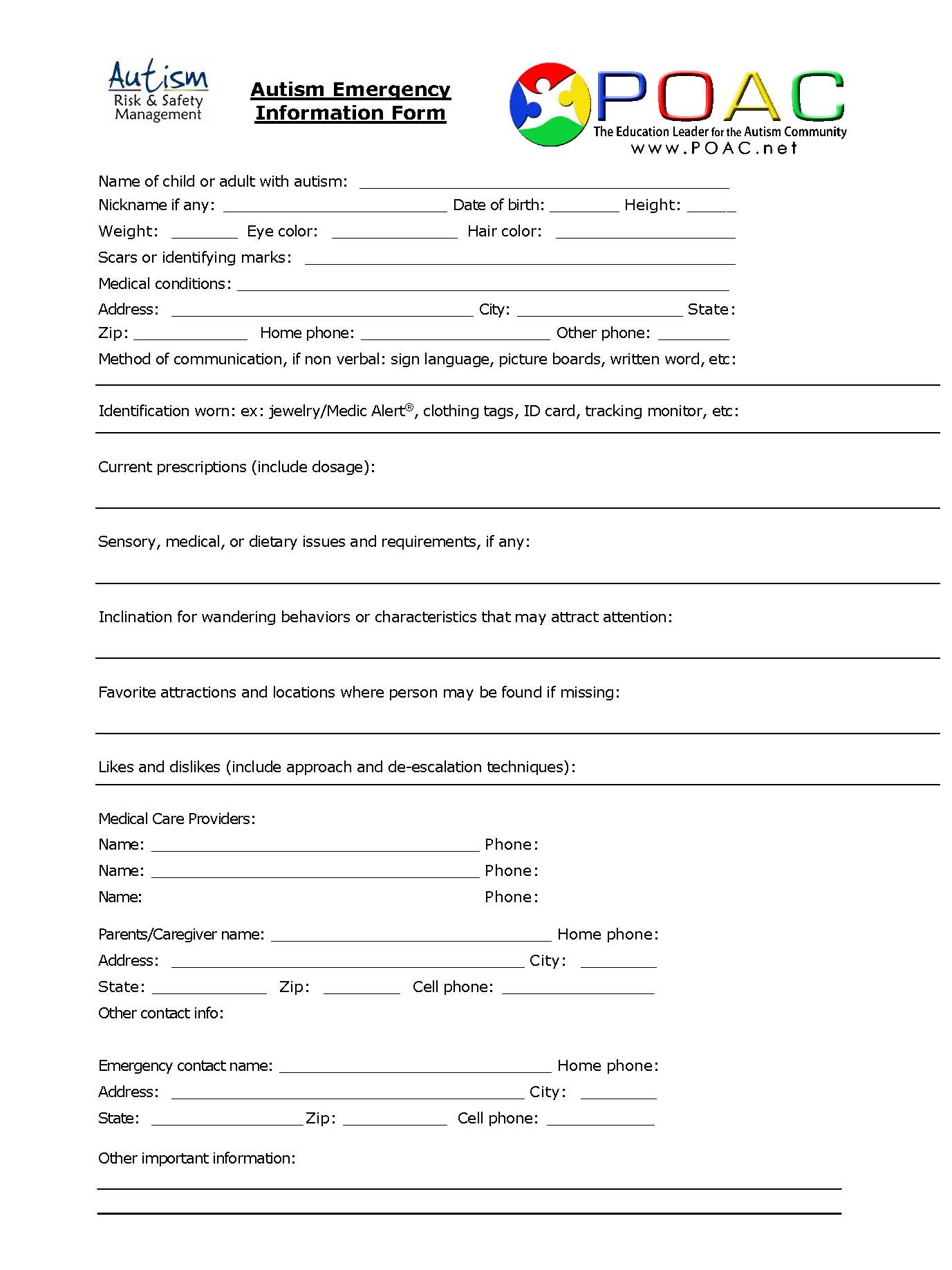 On Thursday, February 7, 2013, Lacey Twp. Police Department personnel (Sgt. Patrick Ganley, Detective Robert Surtees, Officer Darrell Nick, Officer Scott Anderson, and Special Officer Kenneth Martin) attended an Autism Awareness seminar hosted by the Barnegat Twp. Police Department and facilitated by the non-profit organization "Parents of Autistic Children" (PAOC). The program is specifically designed for law enforcement officers.
Along with training personnel on Autism Awareness, the Lacey Township Police Department has implemented a program which allows families with an Autistic member to voluntarily complete an Autism Emergency Information Form and submit the form to the Lacey Township Police Department Communications Center (Dispatch). The form may be printed out online within the "Resident Resources" section of the LaceyPD.org website. The form may be dropped off at the dispatch center of the police department (24/7), mailed to police headquarters (att: Captain Paprota), or emailed to CaptPaprota@laceyTownship.org as a scanned attachment.
Residents should also be aware of Project Lifesaver as offered by the Ocean County Sheriff's Department through the Office of Emergency Management (OEM) at 732-341-3451. Project Lifesaver utilizes radio technology in combination with a specially designed transmitter bracelet to help locate persons who have a tendency to wander due to illness or disability (Autism, Alzheimer, etc.).