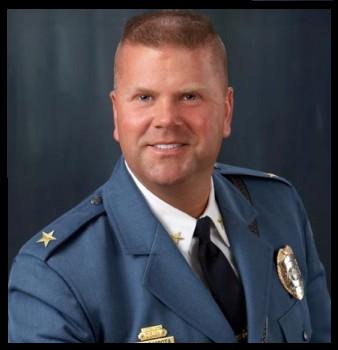 Department News – The members of the Lacey Township Police Department are excited to announce the return of the COP Card program after a 9 year absence. One of the most popular and enjoyable programs for the police department and families in our community will return for the upcoming school year for elementary through middle school age youth in Lacey Township. The program involves "baseball style" trading cards depicting members of the police department. There will be a card for each officer as well as approximately 28 specialty cards in the 70 card set. Youth in the community will have the opportunity to collect the cards, and upon collecting a complete set, will be eligible to win prizes.
The program is designed to provide an opportunity for the youth in the community and the police officers to interact and promote a positive and trusting relationship for years to come. By having cards depicting each officer and providing a short bio for each as well, the community will be able to put a name to a face and get to know their police department better. With the number of retirements over the past four years and more coming this year, residents will have an opportunity to learn more about who the officers are in their community as the names and faces continue to change.
This very successful program was originally implemented over 12 years ago by former Chief Thomas R. Darmody and has not been utilized since his retirement in 2004. It is important to note that the program is supported exclusively by private funds and does not detract from officers' law enforcement duties.
The members of the Lacey Township Police Department recognize that the program helps bring us closer to the public we serve in a positive and fun way. The program will formally begin in late September, early October after the students have settled back in school for the upcoming academic year.  Further details will be provided in the coming months.
    – Chief David A. Paprota