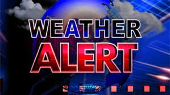 Weather Alert (Blizzard Warning) – The National Weather Service has issued a Blizzard Warning for our area for the period of Monday, January 26th, 2015, at Noon through the evening of Tuesday, January 27th at 6:00 p.m. The predictions are for in excess of 10 inches of snow with windy conditions causing much higher snow drifts.
Please plan accordingly.
It is essential that all parked vehicles be removed from the roadway before the snow begins. The volume of snow along with the expected drifting will make snow plowing extremely difficult. No vehicle may be parked in the roadway during snow conditions in Lacey Township. Please assist the effort to clear the roadways by removing all vehicles from the roadways.
Thank you for your cooperation.