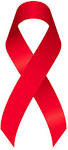 Wednesday, February 11, 2015 – LTHS Auditorium – 6:15 p.m.
Lacey Township's Drug Task Force is hosting a special event at the Lacey Township High School on Wednesday, February 11, 2015, with information tables opening at 6:15 p.m. in the high school cafeteria followed by presentations beginning in the auditorium at 7:00 p.m.
The presentations will address the drug problem affecting today's society and the negative impact on our community. Parents and community members are welcome and encouraged to attend. Child care will be available in the gymnasium during the event. Substance abuse representatives and resource information will be available on site. This event is FREE.
 "Your Child and the Internet: If You Only Knew"
As part of the night's presentations, Chief David A. Paprota, Ed.D. will be providing a year-in-review to attendees then will conduct a special presentation to parents on the influence of the Internet and social media on drug usage among teens and young adults.
Residents of Lacey Township are encouraged to attend this event and, through awareness, actively become a part of the effort to mitigate the problem of drug addiction which has afflicted too many in our community.