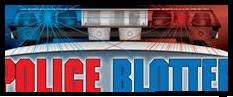 Assist other Agency – On Wednesday, November 7, 2018, at 9:14 a.m., Officer John McKee responded to a resident on Uranus Court for a report of a possible sinking vessel. Upon arrival, he discovered a boat, which had sunk in the lagoon. The NJSP Marine Unit and the Ocean County Hazmat Team responded to the scene. The NJ DEP and Department of Health were advised.
Burglary from Vehicle- On Thursday, November 8, 2018, at 9:40 a.m., Officer John McKee responded to a residence on Arborridge Drive, Forked River, to take a burglary report. The victim reported that during the overnight hours between November 6, 2018 and November 7, 2018, an unknown person entered her vehicle and stole approximately $250.00 worth of property from within. The vehicle was unlocked and parked in the driveway of her residence at the time of the theft.
Shoplifting– On Tuesday, November 6, 2018, at 8:50 p.m., Officer Julie Barcalow responded to JRs Liquors, 1000 Lacey Road, for a report of a theft that occurred on November 5th. The Owner/Victim stated between 1721 hours and 1736 hours an unknown male subject stole an estimated $433 worth of liquor. The incident remains under investigation.
DUI Arrest – On Sunday, November 4, 2018, at 8:50 p.m., Officers Patrick Watkins and Jesse Dalziel responded to the wooded area near the trestle at Station Drive for a suspicious incident. Investigation at the scene led to the arrest of 18-year old Nicole Allen, Gary Smith Way in Forked River, NJ for DWI. Nicole was transported to police headquarters and processed. She received motor vehicle summonses for DWI and Reckless Driving.   Lacey Used Auto responded to the scene and took possession of the vehicle.
Theft-On Sunday, November 4, 2018, at 2:19 a.m., Officer Elton Copes responded to police headquarters to take a report of a residential burglary.  The homeowner reported that an unknown person(s) entered his residence, 800 block of Pensacola Road, Forked River, between the hours of 1300 and 1530, on Saturday, November 3, and took his white Xbox One S with an assortment of video games from his living room while homeowner was asleep in another room. The value of the stolen merchandise is estimated at $795. The incident remains under investigation.
Fraud – On Saturday , November 3, 2018, at 12:14 p.m., Officer Tsarnas Dimitrios responded to police headquarters for a fraud report.       The victim received a letter from AT&T regarding a credit card application. The letter was addressed to someone of no relation to her. Victim stated that she never applied for a credit card from AT&T and called them inquiring about the application. Victim was informed that someone using that name and address attempted to obtain a credit card and that the unknown person also provided a social security, which matched hers. Victim stated that the subject was denied the application and she was not out any money.