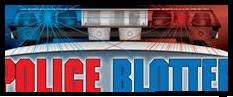 CDS Arrest- On Friday, November 29, 2019, at 12:49 p.m., Officers Michael Hein, Darrell Nick, and Dan Ricciardella responded to the parking lot of Walmart after a caller reported possible drug activity.  As officers arrived they made contact with David Michaelson of Matawan and Robbiejo Ewan of Rahway.  While speaking with the two, officers noticed drug paraphernalia on the floor of the vehicle.  Both suspects were placed under arrest and a further search revealed an amount of heroin and additional paraphernalia.  Both suspects were charged with Possession of Heroin and Possession of Drug Paraphernalia.  Michaelson was also issued a summons for Possession of CDS in a Motor Vehicle.  Both were released on their own recognizance in accordance with bail reform.
Juvenile Delinquency- On Friday, November 29, 2019, at 4:30 p.m., officers responded to a wooded area behind Heritage Apartments for a juvenile problem.  Officers located three juvenile males, all from Lacey, who appeared to be lighting fires in the area.  Each was charged with Criminal Mischief and released to their respective parent.
Fires- On Friday, November 29, 2019, at 6:50 p.m., Officer Randy Plis responded to a Dogwood Lane residence for a reported fire.  It appeared that a small fire had originated inside the oven and was extinguished prior to his arrival.  The Forked River Fire Department and Lacey First Aid also responded.
DWI- On Friday, November 29, 2019, at 11:00 p.m., officers responded to the parking lot of Wawa, 701 Laurel Boulevard, for a driver asleep in her vehicle.  Once arrived, officers located Gabrielle Chavalier, 46, asleep at the wheel of her running vehicle.  Chavalier was ultimately charged with DWI and Reckless Driving.  She was also charged criminally with Obstructing.
Arrest- On Saturday, November 30, 2019, at 2:57 a.m., officers responded to a Hilltop Drive residence during an investigation.  While interacting with Jamie Moffett, 43, officers attempted to place her under arrest during which she resisted.  Moffett was charged with Obstructing the Administration of Law and Resisting Arrest.  She was released pending a Court appearance.
Theft- On Saturday, November 30, 2019, at 11:14 a.m., Officer Darrell Nick responded to a Route 9 business for a reported theft.  The victim stated that during an unknown time since November 23, 2019, a catalytic converter was cut from a truck parked on the property.  The theft is valued at $400.
Arrest- On Monday, December 2, 2019, at 10:41 a.m., officers were summoned to Gille Park for a reported assault.  Officers met with an 18 year-old Bayville female who reported that she was involved in an altercation with another female.  During the confrontation, the second female, Natalie Lees, 19, of Toms River, cut the fingers of the caller with a knife prior to fleeing the scene.  Officer Andrew Slota charged Lees with Aggravated Assault, Unlawful Possession of a Weapon, and Possession of a Weapon for an Unlawful Purpose.  Lees arrived voluntarily at headquarters later in the day and was transported to the Ocean County Correctional Facility in accordance with bail reform.