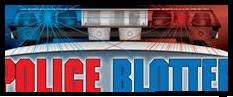 Fire- On Friday, March 13, 2020, at 3:34 p.m., Officer Matthew D'Antonio and Michael Verwey were dispatched to a Weehawken Avenue residence in reference to a fire.  Upon arriving, it was determined that the fire originated and was contained to the oven.  Members of the Forked River Fire Department responded and assisted with ventilation of the home.
Fraud- On Friday, March 13, 2020, at 10:00 p.m., Officer Dallas Gant met with a Lanoka Harbor resident who reported fraudulent transactions.  The victim stated that his credit card was used to make two separate Google Pay transactions in the amount of $240.
Fraud- On Saturday, March 14, 2020, at 2:30 p.m., Officer John Simonson took a report in reference to fraudulent activity.  A Forked River resident noticed that her bank account had been compromised and two charges were made in Texas.  The charges were approximately $600.
Theft- On Sunday, March 15, 2020, at 6:21 p.m., Officer Patrick Watkins met with a Forked River resident reporting her purse missing.  The caller stated that after shopping in the Lacey Mall, she realized that she had left her purse in a shopping cart.  The caller returned to the area but was unable to locate it.  The purse contained an amount of cash, credit cards, Social Security card, and several medications.
Fire- On Wednesday, March 18, 2020, at 1:32 p.m., Officer Scott Anderson was dispatched to Gary Smith Way in reference to a brush fire.  A small fire was discovered in a mulch bed that surrounds the apartments.  The Forked River Fire Department extinguished the fire that caused no damage to the complex.