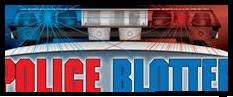 Warrants- At 9:56 pm, Saturday, June 29, 2019, Officer Scott Keefe conducted a motor vehicle stop leading to the arrest of the driver, Janet Canelo-Rozas, 32.  Canelo-Rozas, of Piscataway, New Jersey, was wanted by the Dunellen Borough Municipal Court for failure to appear for a traffic violation.  Canelo-Rozas was released on her own recognizance pending a Court appearance.
Suspicious Incident- Shortly after midnight, Sunday, June 30, 2019, Officer Chris Meyler responded to the intersection of Route 9 and Sunrise Boulevard for a suspicious vehicle.  The caller reported that the male driver appeared under the influence.  The vehicle was located on Cabot Street and was unoccupied.  Several hours later, the owner of the vehicle, a Barnegat resident, made contact with police reporting that he was assaulted as he left his apartment in Barnegat.  The victim could not recall coming to Lacey and exhibited signs of an assault.  Barnegat Police took over the investigation and impounded the vehicle as evidence.
Illegal Dumping- On Monday, July 1, 2019, at 08:23 a.m., Officer John Simonson responded to the area of Dover Road at the Berkeley Township border for a report of a camper abandoned on the side of the road. Officer Simonson located an older model Winnebago-style motor home with no identifying tags and no motor on the side of the roadway. Officer Simonson discovered tire impressions in the sand indicating that the motor home had been towed to the location to be abandoned.
Criminal Mischief– On Monday, July 1, 2019, at 09:23 a.m., Officer Nick responded to the rail trail for a report of criminal mischief. The new rail trail construction off Warren Avenue sustained damage to a concrete post and rail fence.
Warrant- At 1:24 pm, Monday, July 1, 2019, Officer Nick conducted a motor vehicle stop on Lacey Road after witnessing the driver using a cell phone.  During the stop, Officer Nick discovered that the driver, Stacy Emmets, 48, of Pine Beach, had a suspended driver's license.  Further inquiry revealed that the Toms River Municipal Court had issued a warrant for Emmets after she failed to appear for a Court appearance.  During Emmets' arrest, Officer Nick found her to be in possession of Suboxone and marijuana without a valid prescription.  Emmets was charged with Possession of a Controlled Substance, Possessing a Controlled Substance in a Motor Vehicle, Driving While Suspended, and Use of a Cellular Phone While Driving.  Emmets was released on her own recognizance after posting $500 cash bail for the Toms River warrant.
Shoplifting– At 4:19 pm, Monday, July 1, 2019, Officers Michael Hein and Dan Ricciardella were dispatched to Walmart after a male subject fled the store during a shoplifting.  Prior to their arrival, officers were advised that the subject had returned to the store's vestibule and threw the stolen charging cable back inside.  Officer John McKee discovered the suspect, Ryan Territo, 27, walking nearby.  During Territo's arrest, officers discovered a hypodermic syringe in his pocket.  Territo was charged with Shoplifting and Possession of a Hypodermic.  He was transferred to the Ocean County Correctional Facility in accordance with bail reform.
Car Burglary- During the afternoon hours of Tuesday, July 2, 2019, Officers Julie Barcalow and Anthony Sarno responded to Gille Park for a report of several vehicles that were broken into. A total of four vehicles' windows were shattered and items were stolen. It appears that the suspect(s) only broke into the vehicles with purses or wallets that could be seen from the outside.
DWI with Accident- At 11:43 pm, Tuesday, July 2, 2019, several officers responded the intersection of Route 9 and Beach Boulevard for a reported two-car accident with injuries. It was determined that a vehicle driven by Zachary Campbell, 23, of Bayville, turned onto Route 9 from Beach Boulevard into the path of a second vehicle traveling south on Route 9 causing a head on collision. The female driver of the second vehicle, a 37 year-old Lacey resident, sustained head injuries.  Her male passenger, 32, of Beachwood, suffered serious injuries to his lower extremities.  Both were transported by ambulance to Jersey Shore Medical Center. Campbell was uninjured, however he was determined to be intoxicated and subsequently arrested and charged with Driving While Intoxicated and Reckless Driving.  Additional criminal charges are pending further investigation.  Detectives from the Ocean County Prosecutor's Officer assisted with the investigation.