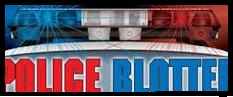 Drug Arrest- At 3:50 p.m., Friday, July 26, 2019, Lacey detectives along with patrol officers executed a search warrant at a Station Drive, Forked River residence.  During a search of the property, eight marijuana plants and drug paraphernalia were located.  Tristin Scheiner, 22, was placed under arrest and charged with Possession of over 50 Grams of Marijuana, Possession of Marijuana with Intent to Distribute, Possession of Drug Paraphernalia, Obstructing the Administration of Law, and a Title 9 offense for child abuse.  Scheiner was released from custody in accordance with bail reform.  Detectives were assisted by members of the Ocean County Prosecutor's Office and the Ocean County Sheriff's Department.    
Fire- At 7:20 p.m., Saturday, July 27, 2019, Officer Jason Lee was dispatched to East Lacey Road, Forked River for an in-water boat fire.  The fire was extinguished prior to officer arrival and caused minimal damage to the boat.  Further investigation was conducted by the New Jersey State Police.
Theft– At 1:00 a.m., Monday, July 29, 2019, an Ocean Gate resident reported to Officer Martin Julian that while his vehicle was parked in front of 426 Devon Street, Forked River items were stolen from it. The victim reported that a Cummings engine lift, a cast iron stove, and six steel tow chains were stolen out of the bed. The items, valued at $1,500, were removed from the truck between July 20th and the time of the report.
Arrest– At 3:45 a.m., Monday July 29, 2019, Berkeley Township Police arrested a 26 year-old female, Ruthanne Gilchrist, on an outstanding Lacey Township warrant.  Officer Martin Julian took custody of Gilchrist and transported her to the Ocean County Correctional Facility in default of $1,000 bail.
MV Accident– At 7:00 p.m., Monday, July 29, 2019, Officer Elton Copes responded to a two-car accident on Beach Boulevard, Forked River.  It appeared that a vehicle driven by a Toms River resident failed to stop at the intersection of Chesapeake Drive and collided with another vehicle driven by a Pennsylvania resident.  Three occupants of the vehicles were transported to the hospital for minor injuries.
Criminal Mischief– At 7:42 a.m., Tuesday, July 30, 2019, Officer Alan Abrecht responded to a Center Street, Forked River residence in reference to criminal mischief.  The resident reported that unknown actors smashed the window of his vehicle during the overnight hours.  The damage was valued at $500.
Shoplifting– At 9:45 a.m., Tuesday, July 30, 2019, Officer Chris Meyler responded to Walmart for a reported shoplifting.  During the investigation, Officer Meyler placed Dillon Dittonhofer under arrest for concealing merchandise valued at $132.  Dittonhofer was charged with shoplifting and released pending a Court appearance.
Assist Other Agency– At 7:00 p.m., Wednesday, July 31, 2019, Officer Michael Baldasari responded to the Lacey Elks for a  submerged boat. Hazmat and the fire department were also contacted due to gas leaking from the boat. NJSP arrived and resumed the investigation. 
Fire- At 7:00 p.m., Wednesday, July 31, 2019, Officer Julie Barcalow responded to a Fairview Lane, Forked River residence after the report of a lightning strike and the smell of smoke. The fire department arrived and located the fire below the gas fireplace on the first floor. It was determined that lightning struck the second floor fireplace and traveled down the gas pipe causing the wood below the 1st floor fireplace to catch fire. The Ocean County Fire Marshal responded to the scene ruing the fire accidental.