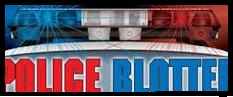 Trespassing- At 5:55 p.m., Thursday, July 18, 2019, Officer Michael Baldasari responded to Walmart in reference to a trespasser.  Officer Baldasari discovered that Rachel Jackson, 28, of Little Egg Harbor was on the premise and was given a no trespass order several years ago during a shoplifting incident. She was issued a Special Complaint Summons for defiant trespass and ordered to leave the property.
DWI – On Saturday, July 20, 2019, at 1:40 a.m., Officer Jason Lee conducted a motor vehicle stop at the intersection of Beach Boulevard and Chesapeake Drive for speeding.  The driver, 29-year-old Kevin Miller of Manahawkin, was later arrested for DWI.  Miller received summonses for Speeding, Reckless Driving and DWI.
Burglary- At 8:13 a.m., Sunday, July 21, 2019, Officer Andrew Slota took the report of a burglary to a vacant home.  A property management company representing the mortgage holder reported that a wood burning stove had been stolen from the home since their last visit.  The company could not provide specific information as to the value or the time of the theft.
Arrest – On Sunday, July 21, 2019 at 9:40 p.m., 23-year-old Amber Thomas arrived at police headquarters voluntarily for an outstanding warrant.  Officer Jason Lee took custody of her and processed the warrant.  She was later released after satisfying the South Toms River Municipal Court warrant.
Municipal Ordinance Violation– On Sunday, July 21, 2019, at 8:19 p.m., Officer Martin Julian responded to the second lake regarding people using the Wibit after hours.  The two adult females, 28-year-old Cynthia Ortiz of Toms River and 18-year-old Heather Wicks of Englewood, Florida, were both issued special complaint summonses.
Shoplifting- On Monday, July 22, 2019, at 11:31 a.m., Officer Michael Verwey responded to Walmart for a reported shoplifting.  Once there, it was determined that the suspect, Hozaifa Ahmed, 27, of Seaside Heights, N.J., attempted to conceal items valued at $64.77.  Ahmed was arrested and charged with Shoplifting prior to being released on his own recognizance.
Arrest- On Monday, July 22, 2019, at 2:24 p.m., Detective Kymberly Gudgeon arrested Peter Ciminello of Laurence Harbor, NJ for outstanding warrants.  The warrants, totaling $1,100, were issued by the Sayreville and South Amboy Courts.  Ciminello was released pending a future court date after satisfying the warrants.
Fires- At 2:35 p.m., Tuesday, July 23, 2019, Officer John McKee responded to Hebrew Park after Department of Public Works employees discovered a fire in the women's bathroom.  A plastic garbage can appeared to have been set on fire and completely consumed.  It further appeared that a second fire had been lit in similar fashion inside the men's bathroom but had self-extinguished without damage.  Lacey Detective Kymberly Gudgeon and the Ocean County Fire Marshal's Office are investigating the matter.
Burglary- Shortly after 8:00 p.m., Tuesday, July 23, 2019, a Lacey Township resident reported that his vehicle was entered while it was parked in a Lacey Road commercial lot.  Once inside the vehicle, the suspect(s) stole a wallet containing credit cards and nearly $400 cash.
Fires- On Wednesday July 24, 2019, at 5:51 a.m., Officer Darrel Nick responded to a Chelsea Street, Forked River residence for a reported fire on the side of the home.  The homeowners extinguished the fire prior to police arrival; however, smoke was billowing from the attic of the residence.  The Forked River Fire Department arrived on scene and vented the attic.  The fire appeared to have been contained to the exterior of the home.  The Ocean County Fire Marshal responded as did a member of the detective bureau.  The incident does not appear suspicious.