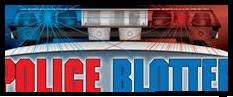 DWI- On Friday, December 6, 2019, at 3:10 p.m., dispatch received a phone call concerning an intoxicated driver.  Officers Michael Hutman and Anthony Ravallo were able to locate the vehicle on Adolphus Street.  The driver, Randy Miles, 52, was ultimately arrested and transported to headquarters.  Prior to being released, Myles was charged with DWI and Reckless Driving.
Burglary- On Saturday, December 7, 2019, at 9:50 p.m., Officer Randolph Plis was dispatched to a Brookdale Park Drive residence in reference to a vehicle burglary.  The victim reported that someone had entered her vehicle and stole an amount of cash and a debit card.  The vehicle was parked in the victim's driveway at the time of the theft.
Burglary- On Sunday, December 8, 2019, at 8:00 a.m., Officer John Simonson was dispatched to a Brightwood Drive residence after the homeowner reported a theft. The victim stated that someone entered his vehicle that was parked in the driveway stealing a cell phone and a credit card.  The theft is valued at $100.
Arrest- On Sunday, December 8, 2019, at 8:45 a.m., Officer Michael Hein arrested Amy Haas, 45.  Haas was arrested at the Dollar General in connection with an outstanding warrant.  Haas was lodged in the Ocean County Correctional Facility in default of the $750 Lacey Municipal Court warrant.
DWI- On Sunday, December 8, 2019, at 2:04 p.m., Officer Michael Hutman conducted a motor vehicle stop on Lacey Road.  During the stop, it was determined that the driver, Rachel Horsburgh, 26, of Toms River, was under the influence.  During her arrest, officers located an amount of heroin and cocaine in addition to drug paraphernalia.  A passenger in the vehicle, Joseph Storino, 45, was also arrested at the scene.  Both subjects were charged with Possession of Heroin, Possession of Cocaine, and Possession of Drug Paraphernaila.  Horsburgh was additionally charged with DWI.  Horsburgh and Storino were both released on their own recognizance in accordance with bail reform.
Road Closure- On Monday, December 9, 2019, at 7:30 a.m., officers responded to a fallen tree at the intersection of Lakeside Driver South and Serpentine Drive.  Once arriving, it was discovered that a large tree fell during rainy conditions and landed partially in the roadway.  Additionally the tree caused damage to utility wires and the residence located on the same property.  Lakeside Drive South was closed between Hillwood Drive and Deerhead Lake Drive for a large portion of the day.  The Lacey Township Department of Public Works, JCP&L, and Verizon worked to clear the area and replace a utility pole damaged during the incident.
Theft- On Monday, December 9, 2019, at 5:46 p.m., Officer Anthony Sarno took a theft report from a Bayville resident.  The victim stated that while working at a Lacey Township business, an unknown actor stole her engagement ring.  Further investigation by Detective Gudgeon led to the arrest of Devon Horvath, 27, of Pine Beach.  Horvath was charged with Theft and lodged in the Ocean County Correctional Facility without bail.  The ring was valued at $3,000.
Aggravated Assault- On Wednesday, December 11, 2019, at 12:50 a.m., officers responded to Tom Gray Court in reference to a verbal altercation.  Once arriving, officers found the actor, a 17 year-old Bayville juvenile, behind the wheel of a parked vehicle.  The juvenile ignored any instructions given to him by the officers and drove away with Officer Carver partially inside the vehicle.  The vehicle was last seen driving recklessly on Route 9 as it passed other vehicles.  The vehicle was located after it left the roadway for an unknown reason and crashed in Berkeley Township.  The juvenile was charged with Aggravated Assault on a Police Officer and Eluding.  Multiple motor vehicle summonses are forthcoming.
DWI- On Wednesday, December 11, 2019, at 5:35 p.m., Officers Andrew Slota and Jason Lee responded to Frazee Place in reference to a motor vehicle accident.  Officers discovered that a vehicle driven by Nicholas Taps, 44, had collided with a parked vehicle.  As the investigation continued, officers placed Taps under arrest for driving while impaired.  Taps was issued motor vehicle summonses for DWI and Reckless Driving prior to being released on his own recognizance.
Motor Vehicle Accident- On Wednesday, December 11, 2019, at 2:55 p.m., Officers Jeffrey Slota and Alan Abrecht were dispatched to Route 539 at Mile Post 20.  Upon their arrival, several officers from the Manchester Township Police Department were on scene with a one-car crash.  It appeared that a southbound vehicle had crossed the northbound lane and crashed into the wooded area adjacent to the road.  The victim, a 22 year-old female, was airlifted to a trauma center for extensive injuries.  The accident is being investigated by Sergeant George Resetar and Officer Darrell Nick.