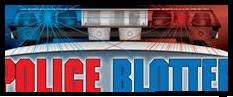 Fraud- On Thursday, December 19, 2019, at 7:35 p.m., Officer Bruce Carver met with a Forked River resident who reported fraudulent activity.  The victim stated that she received an email from her credit card company reporting recent purchases.  An unknown actor reportedly placed several orders at Target through the Internet using her credit card information.  Afterward, the suspect arrived at the Manahawkin Target picking up the purchases valued at $569.
Arrest- On Saturday, December 21, 2019, at 3:10 p.m., officers were dispatched to Wawa, 444 Route 9, in reference to a suspicious male.  Upon arrival, officers located Charles Maulbeck, 46.  During an inquiry, officers discovered that Maulbeck was wanted by the Ocean County Sheriff's Department for a Child Support Warrant.  Maulbeck was placed under arrest and transported to headquarters for processing.  Prior to being transferred to the Ocean County Correctional Facility, four additional Municipal Court warrants from Brick and South Toms River were discovered.
Arrest- On Monday, December 23, 2019, at 8:35 p.m., Officer Patrick Watkins was dispatched to an aggressive driver call.  Officer Watkins was able to locate the vehicle in a commercial lot on Route 9.  While speaking to the driver, Dylan Hahn, 30, Officer Watkins observed a hypodermic syringe inside the vehicle.  Further investigation led to the arrest of Hahn and the discovery of additional syringes and an amount of heroin.  Hahn was charged with Possession of Heroin and Possession of Hypodermic Syringes.  He was transported to the Ocean County Correctional Facility without bail.
Fire- On Tuesday, December 24, 2019, at 10:47 a.m., officers and the Lanoka Harbor Fire Department were dispatched to an East Hickory Drive residence after receiving a 911 call.  Officers discovered that a fire had originated inside the oven and was extinguished by the homeowner prior to their arrival.  Lanoka Fire assisted by ventilating the home.
MVA- On Tuesday, December 24, 2019, at 12:00 p.m., officers responded to the intersection of Route 9 and Sunrise Boulevard for a motor vehicle accident.  On scene it was discovered that a motorcycle driven by a Toms River man collided with the rear of a vehicle stopped in traffic.  The motorcycle's operator was transported to a local hospital for non-threatening injuries.
Fire Alarm- On Thursday, December 26, 2019, at 12:13 a.m., officers and the Lanoka Harbor Fire Department responded to the Lacey High School for an alarm activation.  Firemen discovered that a HVAC unit on the roof of the building had seized causing the alarm to sound.  No further damage was caused.