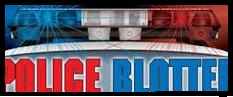 Brush Fire – On April 11, 2019, at 6:09 p.m., Officers Sarno and Barcalow responded to Earie Way, Forked River, for a reported brush fire. The fire, approximately ¼ acre in size, was extinguished by members of the Forked River Fire Company.  The fire is under investigation.
DWI – On April 11, 2019, at 8:00 p.m., Officer Sarno conducted a motor vehicle stop in the area of Canterbury Drive and Sheffield Drive for failure to maintain lane.  Further investigation led to the arrest of the driver, 69 year-old Thomas Maxfield of Forked River, for DWI.  He was later released with traffic summonses for DWI, Reckless, Failure to Maintain Lane, Open Container, and Careless Driving.
Suspicious Fire- On Friday, April 12, 2019 at 9:20 a.m., Officer Darrell Nick responded to a Phillip's Road, Bamber Lake, residence for two older vehicles on fire in the rear yard of the residence.  The Forked River Fire Department arrived on scene and extinguished the fire.  Due to the suspicious nature of the fire, the Lacey Township Detective Bureau responded, along with the Ocean County Prosecutor's Office, Ocean County Sherriff's Department CSI, and the Ocean County Fire Marshal.  The investigation remains under investigation, and a cause has yet to be determined.
Drug Arrest / Obstruction — On Monday, April 15, 2019, at 5:24 p.m., Officer Jason Lee responded to the Hometown Market, 725 Route 9 S, Forked River, for a report of two male subjects possibly under the influence of controlled dangerous substances.  Upon arrival, the accused, 24-year-old Brian Burlew of Forked River, began to run north away from the area he was standing.  Brian was quickly apprehended with the assistance of an off-duty US Customs Officer.  Brian was later arrested without incident after being found to be in possession of a bag containing drugs and paraphernalia.  Burlew was transported to the Ocean County Jail after receiving several charges including Possession of a Controlled Dangerous Substance, Possession of Drug Paraphernalia, Possession of a Hypodermic Syringe and Obstruction.
Motor Vehicle Burglary / Theft – On Monday, April 15, 2019, at 7:13 p.m., Officer Brian Holt responded to a Brandywine Avenue home for a report of a vehicle burglary.  The complainant reported that an unknown male subject had entered two of his vehicles during the early morning hours of the report date.  Items stolen from the vehicles included a $20 check and approximately $10 in loose change.  A Ring Security Camera captured the incident.
Criminal Mischief – On Monday, April 15, 2019, Officer Brian Holt located criminal mischief to the men's bathroom in Gille Park.  Unknown person(s) utilized a green marker to draw several symbols on one of the bathroom stalls.
Warrant Arrest– On Wednesday, April 17, 2019, Officer Brian Holt conducted a motor vehicle stop after an inquiry revealed that the vehicle's registration was suspended.  During the stop it was discovered that the driver, Albert Rentas, 65, was wanted for outstanding warrants from several different jurisdictions.  Rentas was arrested and transported to headquarters where he was later turned over to Berkeley Township Police.  Each of the five warrants were issued after Rentas failed to appear at a scheduled Court date.  The total bail amount of $4,400 was set by the Berkeley, Middletown, Carteret, Toms River, and Linden Municipal Courts.  Rentas was also issued motor vehicle summons for suspended registration and driving with a suspended license.
Child Birth– At 3:30 am, Thursday, April 18, 2019, officers responded to a Lanoka Harbor residence after receiving a call for a woman in labor.  Prior to the officers' arrival, the mother had given birth to a baby boy.  Officers provided assistance to both prior to being transported to the hospital by the Lanoka Harbor First Aid and Medics.  Both mom and child are doing fine.