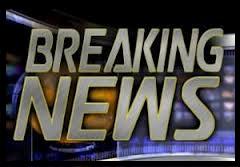 During the past two months, Detective Sergeant Chris Cornelius, Detective Robert Surtees, and Detective Brian Flynn, in cooperation with the Ocean County Prosecutor's Office, have conducted an investigation into a January 16, 2013 heroin overdose death in Lacey Township.  The heroin overdose death involved a 27-year-old man from Forked River. The investigation culminated on the afternoon of March 13, 2013, when Lacey detectives and members of the Ocean County Special Operations Group executed a search warrant at 1322 Lee Way, Forked River, NJ.  The residence is the home of Kenneth Staunton and his girlfriend, Linda Rao, 25.  Kenneth Staunton was arrested and charged with the 1st Degree Crime of Strict Liability for a Drug-Induced Death in connection with the heroin overdose death of the 27 year-old Lacey man on January 16, 2013. The arrest warrant also included charges of Possession of Heroin and Distribution of Heroin which caused the death. 
The search of the residence on March 13, 2013 yielded 170 glassine folds containing heroin and drug paraphernalia that led to the arrest of Linda Rao in addition to Kenneth Staunton. Linda Rao was charged with Possession of Heroin and Intent to Distribute Heroin.  She was lodged in the Ocean County Jail after bail was set at $100,000.
Kenneth Staunton was transferred to the Ocean County Jail in default of $250,000 cash only bail.  In addition to the arrest warrant associated with the death, Staunton was charged with Possession of Heroin and Intent to Distribute Heroin for the contraband discovered during the search of the residence. 
A third subject, Bruce Ipock, age 47, of Circle Drive in Forked River, who was visiting the home during the search warrant execution, was also arrested on an outstanding warrant. Ipock was lodged in the Ocean County Jail on the outstanding warrant.  The warrant originated from the Ocean County Sheriff's Department after Ipock violated probation.
The Lacey Township Police Department is committed to thoroughly investigating drug overdose deaths and holding those accountable who sell the illegal narcotics. Lacey Township has suffered one heroin overdose death this year (1/16/13) thus far, and the appropriate steps have been taken to bring the person responsible for selling the heroin to justice.