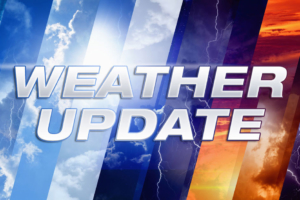 Heavy Rain and Tidal Flooding – Friday, September 30, 2016, at 2:00 p.m. – The Lacey Township Office of Emergency Management is currently monitoring the heavy rain and tidal flooding conditions affecting our area. The National Weather Service is reporting that the moderate to heavy rain is moving away from the areas which experienced the heaviest rain on Thursday, September 29, 2016, however there will be some residual showers for the remainder of today with current forecasts calling for up to one inch in additional rainfall today. Some heavier showers cannot be ruled out into the weekend.
Tidal anomalies were running between one and two feet this morning. Since the onshore flow is expected to relax some today, these anomalies are expected to gradually decrease. However, minor tidal flooding is expected with low-end moderate flooding possible with the high tide this evening along the Atlantic coast. High tide is expected this evening at 11:40 p.m. for the Barnegat Bay. The Forked River Beach section of Lacey Township has experienced minor flooding on the north side of Beach Boulevard along the Forked River over the past two days.
Sustained winds of 10 to 20 mph with winds gusts around 30 mph are expected through today, mainly along the immediate coast and nearby inland communities. Winds are expected to diminish late today. Gusts up to 20 mph are expected further inland.