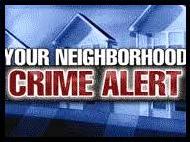 UPDATE (Arrest): On Wednesday, November 20, 2013, the Lacey Township Police Department publically released a bank ATM surveillance image of an unidentified person who had illegally used a stolen credit card connected to a burglary of a vehicle in Lanoka Harbor. After a three week investigation, detectives identified the suspect as 31-year-old Jessica Walters of Lanoka Harbor. On the afternoon of Tuesday, December 10, 2013, Lacey Township Police Department detectives arrested 31-year-old Jessica Walters.
Jessica Walters also had an outstanding, no-bail warrant issued out of the Ocean County Superior Court for a probation violation. A search of her clothing yielded 13 folds containing Heroin as well as a hypodermic syringe.
Jessica Walters was identified as a suspect in several vehicle burglaries that occurred in Lacey Township during the month of October.  During the investigation, detectives obtained video surveillance from several locations in Ocean and Monmouth Counties where Jessica Walters used stolen credit cards to make cash withdrawals and purchases.
Walters was charged with two counts of Burglary, Theft of Moveable Property, Theft of a Credit Card, Fraudulent Use of a Credit Card, as well as Possession of Heroin.  Jessica Walters was lodged in the Ocean County Correctional Facility based on the no-bail warrant and an additional $20,000 in bail for the Lacey Township charges.