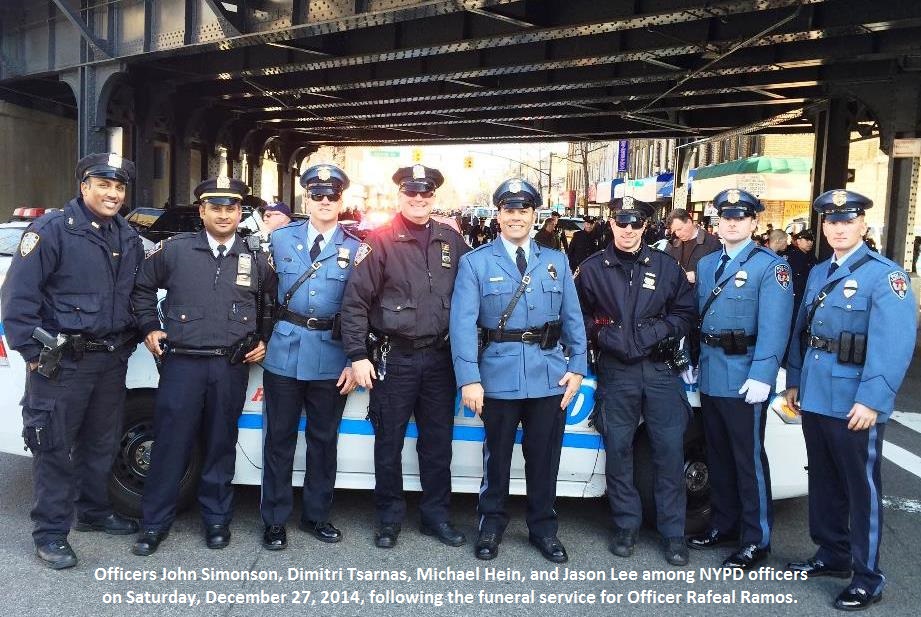 NYPD Funeral Detail – Officers John Simonson, Dimitri Tsarnas, Michael Hein and Jason Lee represented the Lacey Township Police Department at the funeral services in Queens, New York, for assassinated NYPD Police Officer Rafael Ramos. The Lacey Township officers joined over 30,000 police officers who filled the streets to honor and remember Officer Ramos as well as Officer Wenjian Liu who were brutally assassinated as they sat in a marked patrol vehicle on Saturday, December 20th, 2014. The Lacey Township police officers, as members of the Lacey Township Police Department Honor Guard, stood proudly among tens of thousands of uniformed officers from throughout the country and Canada who came together in solidarity on the streets of New York.
Ocean County law enforcement was well represented at the funeral, as a large contingent of officers from throughout Ocean County assembled at the NJSP Pleasant Plains barracks during the early morning hours and proceeded to the city as one group.
We all stand in solidarity with the NYPD during this very difficult time.
– Chief David A. Paprota, Ed.D.