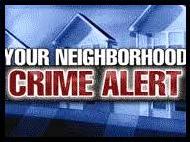 Heroin Possession and Distribution (Arrests) – While on patrol on Tuesday evening, December 10, 2013, in the Pheasant Run section of Lacey Township, Officer Michael Verwey received information from a resident that possible CDS activity may be taking place at 2006 Brookdale Drive in Forked River. It was reported that a subject was seen at a side window of the residence. While responding to the residence, Officer Verwey stopped a vehicle leaving that particular home. The driver, 22-year-old Branden Barranger from 124 Old Orchard Road in Toms River, was subsequently arrested for possession of a bundle (10 wax folds) of Heroin. The investigation continued with officers responding to the residence.
Investigation at 2006 Brookdale Drive led to the seizure of 129 wax folds of Heroin along with other drug paraphernalia and prescription pills.
Officers and detectives arrested the following individuals from the home:
Wessley Krempel (24-years-of-age)
1401 Windward Drive
Beachwood, New Jersey
Michael Krempel (23-years-of-age)
38 Double Trouble Road
South Toms River, NJ
Noelle Hurley (24-years-of-age)
21 Lighthouse Drive
Waretown, NJ
Ariela Ceko (18-years-of-age)
88 Dolphin Circle
Bayville, NJ
Ariela Ceko and Michael Krempel were charged with Possession of Heroin and released on summonses. Noelle Hurley was charged with Possession of Heroin and turned over to the Ocean County Sheriff's Department for over $70,000 in outstanding warrants. Wessley Krempel was charged with Distribution of Heroin, Possession of Heroin, Possession of Schedule III Prescription Pills, Possession of Drug Paraphernalia, and Possession of a Hypodermic Syringe. Wessley Krempel was transported to the Ocean County Correctional Facility in default of $150,000 cash bail.