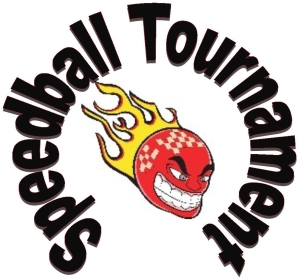 Speedball Tournament (Middle School Students – 7th & 8th graders only) – The Lacey Township Recreation Department has organized a speedball tournament for Lacey Township Middle School students in conjunction with the Lacey Municipal Police Foundation. While the Speedball Registration form was made available to the middle school over the past two weeks by the recreation department, police department representatives visited each lunch period in the Middle School on Wednesday, March 16, 2016 to personally announce the event and pass out the registration forms to the students.
The event is scheduled to begin at 6:30 p.m. on Thursday, March 24, 2016, with the tournament running from 7 p.m. to 9 p.m. at the Lacey Township Middle School Gymnasium. The Lacey Township Recreation Department has arranged for music, refreshments, and giveaways at the event. The Lacey Municipal Police Foundation (LMPF) has purchased team t-shirts for participants. The event is free of charge. The event is scheduled for the first night of Spring Break, and it provides a great opportunity for those who are not travelling to engage in a fun activity to kick-off the time out of school.
Parents are asked to assist their 'middle-schooler' in completing the Speedball Registration form. The form may include an individual student's name, a few students, or may list the names comprising a full  team. Students will be grouped into full teams as needed on the night of the event. The LMPF team shirts have been purchased in groups of varying colors; therefore, each team will have their own color. The participants will keep the shirts, courtesy of the LMPF, as part of the giveaways at the event.
Fifteen police officers from the Lacey Township Police Department have volunteered for the event. The officers will serve as coaches, referees, assistants, and players as appropriate. The winning team will have the opportunity to play a 'fun game' against the officers at the end of the night. This is a great opportunity for students from the middle school to interact with officers from their local police department in a very positive environment.  – Chief David A. Paprota, Ed.D.