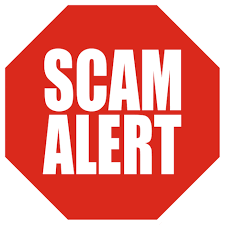 The Lacey Township Police Department has been advised of a recent scam that has been circulating throughout Ocean County. An individual claiming to be from Comcast or Xfinity will contact you  and offer you an upgrade to your TV service. You are then prompted by the caller to purchase gift cards and then give the gift card information to them for the new service. Once you provide them the gift card information you have been scammed out of the money.  In some of these cases, the individual changes their phone number so that your caller ID shows a legit number. Please be aware this is a scam, and under no circumstances provide gift card information over the phone. This is similar to the FBI and IRS scams where you are threatened to be arrested unless you pay fines with gift cards over the phone.  In addition, the Electric Company scam threatens to shut your service off unless you do the same.
The Lacey Township Police Department takes these scams very seriously. If you receive a phone call and are not sure if the call is legitimate do not hesitate to contact us. Scams generate over 3 billion dollars a year.
The Lacey Township Police Department routinely presents Scam/Fraud presentations throughout our community. If you have any questions regarding these presentations, please contact Detective Charles May at 609-693-6636 ext. 2591.
Thank you,
-Chief Michael C. DiBella