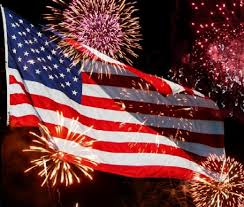 Community Event (Fireworks) – The Lacey Township fireworks display is scheduled for Sunday, July 3, 2016, at dusk on the grounds of the Lacey Township High School. Entertainment will begin on site at 7:00 p.m. and the fireworks will begin thereafter at dusk (approx. 9 pm). The Lacey Township Police Department, fire departments, and first aid squads will be working to maintain a safe event and to facilitate traffic before, during, and after the event. Parking along many portions of the shoulder of Haines Street will be restricted this year to maintain open emergency lanes and to limit the danger presented by an excessive number of pedestrians crossing Haines Street to access the high school property.
Throughout the summer, the Lacey Township Police Department will be strictly enforcing the state law prohibiting possession and use of illegal fireworks. The department commonly receives complaints from residents regarding the illegal use of fireworks during the summer months.
The rain date for the display is set for Tuesday, July 5th if necessary.