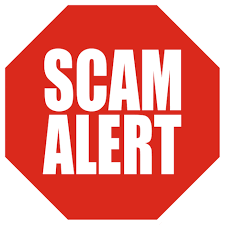 The Lacey Township Police Department takes numerous reports of our residents being scammed.  Most of these scams are conducted from outside of the United States giving our agency little to no chance of identifying and arresting these individuals.
 Below are several scams that our residents should be aware of.
 Victims are contacted by a person portraying a representative of McAfee or a similar computer anti-virus company. During the call, residents are told that their computer has been compromised and allow the caller to access their computer information and online banking.  This would allow the suspect to make later transfers from your bank accounts. 
Victims offer an item for sale online and are contacted by a potential buyer. The buyer forwards a check for an amount more than the selling price and are asked to forward the remaining funds to a third person.  After cashing the check, the victim is informed by their bank that the check was fraudulent and the cash was removed from their savings.  
Victims are contacted over the phone by a person posing as an agent with the IRS. The suspect threatens that the victim will be arrested due a tax debt unless it is immediately satisfied.  The victim is then urged to purchase gift cards and provide the caller with the identification numbers from the card allowing for later use.
Victims are contacted by a suspect posing as law enforcement. The victim is advised that a relative was arrested and is seeking bail money.  The victim is then asked to provide credit card information or purchase gift cards in the amount of the bail.
 Here are some points to remember:
 Residents are urged to never supply personal information over the phone. Your financial institutes rarely conduct business over the phone and do not need your social security number because they already have it.
 Nobody ever forwards you a check for the sale of an item that is more than the asking price.
The Internal Revenue Service, businesses, and law enforcement, do not accept gift cards as payment.  
Remember that social media provides criminals with your address, your habits, your birthday, your profession, and when you're on vacation; not to mention photos of your children.   
  Please be cautious!