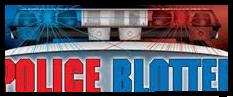 DWI- On Thursday, September 3, 2020, at 11:56 p.m., Officer Scott Keefe conducted a motor vehicle stop on Beach Boulevard for a speeding violation.  During the stop it was determined that the driver was under the influence.  Denise Uveges, 48, was placed under arrest and charged with DWI, Reckless Driving, and Speeding.  She was released pending a Court appearance.
Fire- On Friday, September 4, 2020, at 5:38 p.m., Officer Matthew D'Antonio responded to a Capstan Drive home in reference to a grill fire.  Prior to arrival, the homeowner disconnected the propane tank and extinguished the fire.  The homeowner was treated at the scene for minor burns.
Fraud- On Sunday, September 6, 2020, at 11:22 a.m., Officer Matthew D'Antonio met with a Lanoka Harbor resident in reference to fraudulent charges.  The victim reported that an unknown suspect used her debit card information on multiple occasions to make purchases through the Internet.  It appeared that the charges were made from a Miami, Florida address.  The charges totaled $336.
Fire- On Sunday, September 6, 2020, at 11:56 p.m., officers responded to 441 Route 9 South for the report of a fire.  Officers discovered that a business sign adjacent to Route 9 had caught fire.  The fire was extinguished by the Forked River Fire Department and deemed not suspicious by the Ocean County Fire Marshal.
Fire- On Monday, September 7, 2020, at 8:05 p.m., Officer Anthony Sarno was dispatched to a Chestnut Drive residence for a fire.  The owner of the home reported that a fire started while cooking and that she extinguished the flames.  Damage was observed near the stove and to the ceiling and attic above.