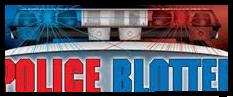 Fire- On Friday, September 27, 2019 at 6:39 a.m., a third party caller contacted our agency to report smoke billowing from the attic of 658 Deerhead Lake Drive, Forked River.  Officers John Simonson and Darrell Nick responded.  The residence was unoccupied at the time and under construction.  The Ocean County Fire Marshal deemed the fire accidental.  The fire was extinguished by the Forked River and Lanoka Harbor Fire Departments.
Possession of Stolen Property- On Friday, September 27, 2019, at 2:10 p.m., Officer Darrell Nick met with a Forked River resident who reported his bicycle stolen.  The victim stated that a home Ring camera captured a male suspect entering his property during the overnight hours and stealing the bicycle.  Later the same day, the victim contacted police again stating that he located specific parts from his bicycle.  Officers responded to Gille Park where they identified parts on a different bicycle being rode by Edward Heaton, 22.  Further investigation led to the arrest of Heaton and an acquaintance, Derek Johnson, 18.  Johnson was charged with Possession of Stolen Property and released pending a Court appearance.  Heaton was charged with the same offense and transported to the Ocean County Correctional Facility in accordance with bail reform.
Shoplifting- On Saturday, September 28, 2019, at 1:30 p.m., Officer Dan Ricciardella was dispatched to Walmart for a reported shoplifter.  Once there, Officer Ricciardella arrested Joseph Canaris, 35, of Fair Lawn, NJ.  Canaris allegedly attempted to exit the store concealing merchandise valued at $75.  A further inquiry revealed that Canaris was wanted by the Lodi Municipal Court.  Canaris was released on his own recognizance after being charged with Shoplifting and satisfying the Lodi bail set at $2,860.
Theft- On Saturday, September 28, 2019, at 3:10 p.m., Officer Martin Julian responded to Home Depot meeting with Loss Prevention.  While there, Officer Julian arrested store employee, Victoria Mas, 38.  Over a two week period prior to the arrest, Mas reportedly stole $358 while working at the register.  Mas was released on a summons pending a Court appearance.
Burglary- On Saturday, September 28, 2019, at 8:30 p.m., Officer Patrick Watkins responded to Gary Smith Way in reference to a burglary.  The homeowner reported that his apartment was broken into when he was away on vacation. Once in the apartment the suspect(s) rummaged through belongings and stole items valued at $4,800.
DWI- On Sunday, September 29, 2019, at 1:24 a.m., Officer Patrick Watkins responded to the intersection of Sunrise Boulevard and Sail Drive for a motor vehicle accident. Upon arrival at the scene, Officer Watkins discovered that the vehicle had left the roadway and entered the front yard of a residence.  The driver was located walking on Capstan Driver and determined to be under the influence.  Daniel Velez, 50, was subsequently arrested and charged with DWI, Reckless Driving, Failure to Maintain Lane, Failure to Report an Accident, and Leaving the Scene of an Accident.