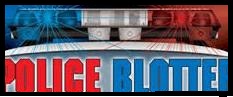 Fraud- During the past several weeks, four Lacey residents filed similar reports concerning unemployment benefits.  Each victim described that their personal information was used while an unknown suspect(s) attempted to apply for unemployment.  In each instance, the suspect received no benefit.
Fraud- On Saturday, October 10, 2020, at 10:01 a.m., Officer Alan Abrecht met with a Lacey resident in reference to a fraudulent incident.  The elderly victim explained that he was having issues with his computer and was contacted by an unknown suspect claiming to representative of a computer company.  During the interaction, the victim provided the suspect with personal information that allowed access to his bank account.  At the end of the incident, the suspect was able to steal $10,000 through several different transactions.
Fire- On Monday, October, 12, 2020, at 9:20 a.m., Officer Daniel Ricciardella was dispatched to the Lanoka Harbor Marina in reference to a vehicle fire.  Upon arrival, it was discovered that a 2012 Dodge Ram pickup was on fire in the lot near several dry-docked boats.  The vehicle fire was extinguished by the Lanoka Harbor Fire Department without damage to any other property.  The Ocean County Fire Marshal responded deeming the fire not suspicious.
Fraud- On Monday, October 12, 2020, at 3:16 p.m., Officer Jason Lee took a fraud report from a Forked River resident.  The victim reported sending a $500 deposit to Florida for the purchase of a dog.  After the deposit was accepted, the victim forwarded the remaining money, $620.  Since the total sum was paid, the seller refuses to answer any contact attempts from the victim.  One day later, the victim returned to headquarters reporting that her credit card information was being used in Maryland.  The fraudulent purchases exceeded $330.
Threats- On Tuesday, October 13, 2020, at 5:01 p.m., Officer Michael Hutman met with a Forked River family in reference to threats.  The family reported that their 12 year-old daughter was receiving threats and demands for naked photos  by an unknown suspect through Snapchat.  The investigation was forwarded to the detective bureau.