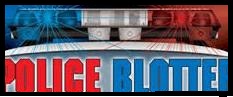 DWI- On Sunday, November 1, 2020, at 6:01 p.m., Officer Bruce Carver conducted a motor vehicle stop on Lacey Road.  During the stop it was determined that the driver, Francis Magliola, was under the influence.  Magliola, 52, was arrested and charged with DWI, Reckless Driving, Failure to Maintain Lane, and Failure to Signal.  He was released pending a Court appearance.
Downed Wires- On Monday, November 2, 2020, at 10:21 a.m., officers were dispatched to the intersection of Manchester Avenue and Shrike Court in reference to electrical wires in the street.  Traffic was detoured for approximately one hour while power was restored.
Fraud- On Monday, November 2, 2020, at 4:34 p.m., Officer Jason Lee met with a Forked River resident in reference to fraud.  The caller reported that he purchased a vehicle part that he found posted on Facebook Market Place.  Shortly after the purchase, the seller deleted the account and the victim was not able to make further contact with the seller.  The purchase amount was $2,050.
Fraud- On Tuesday, November 3, 2020, at 10:29 a.m., Officer Alan Abrecht took a theft report from a Township resident.  The victim reported that during a four-day period an unknown person transferred funds from her savings account to her checking using a debit card.  The victim further added that the debit card was then used to make purchases in Paramus, New Jersey and New York City.  The victim stated that she was in possession of her debit card during the time frame and only noticed the activity by reviewing her bank statement.  The loss totaled $8,925.
Fire- On Tuesday, November 3, 2020, at 7:49 p.m., Officer Scott Keefe and the Forked River Fire Department were dispatched to a Tern Court residence for the report of smoke.  It was determined that a decoration for a reptile tank overheated.  No damage was reported.