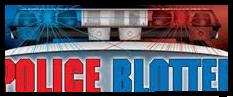 Theft- On Thursday, October 22, 2020, at 12:14 p.m., Officer Michael Hutman was dispatched to a Buena Vista Road home for a reported theft.  The homeowner stated that he recently had cash stolen from two separate locations, his home and vehicle.  The theft is estimated at $1,670.  No forced entry was observed at either location.
Fire- On Friday, October 23, 2020, at 12:08 a.m., officers were dispatched to the intersection of Route 9 and Nautilus Boulevard for a utility pole fire.  Officers found that a transformer had exploded and flames were seen at the top of the pole.  The Forked River Fire Department responded to assist.  Traffic was diverted while JCP&L made repairs.
Fraud- On Friday, October 23, 2020, at 9:24 a.m., Officer Michael Hutman met with a Whitcomb Road resident in reference to fraudulent purchases.  The victim conveyed that an unknown suspect opened an AT&T account using his personal information and he received a bill for the same.  The victim further added that an iPhone valued at $850 was purchased under the same account.
Arrest- On Saturday, October 24, 2020, at 11:33 p.m., Officer Brian Holt met with a complainant reporting harassment.  The victim stated that she was being harassed through social media accounts by an unknown user.  The investigation led to the arrest of William Bartlett, 41.  Bartlett was charged with Cyber Harassment and released on his own recognizance.
Fatal MVA- On Sunday, October 25, 2020, at approximately 5:11 a.m., officers responded to the intersection of Route 9 and Bay Avenue for a report of a motorcycle crash.  Preliminary investigation revealed that the driver of the motorcycle crashed as he traveled north on Route 9 near the State Marina.  Members of the Lacey Police Fatal Accident Team responded along with the Ocean County Sheriff's Department Crime Scene Unit.  Route 9 was closed for several hours with the assistance of the NJ Department of Transportation.  The accident remains under investigation.
Theft- On Tuesday, October 27, 2020, at 7:24 p.m., Officer Michael Hein met with an Oxgoose Drive resident in reference to a theft.  The victim reported an amount of cash and several pieces of jewelry missing from her home.  The theft was valued at $900 and no forced entry into the home was observed.
Shoplifting- On Wednesday, October 28, 2020, at 2:32 p.m., Officers Scott Anderson and Jason Lee responded to Kohls in reference to a shoplifting.  Loss Prevention reported that an adult female attempted to exit the store with various items including a vacuum and shoes.  Officers located Ivory Cross, 31, in her vehicle and discovered that she was in possession of an anti-theft tag remover.  Cross was placed under arrest and charged with Shoplifting and Possession of an Anti-Shoplifting Device.  She was lodged in the Ocean County Correctional Facility in accordance with bail reform.