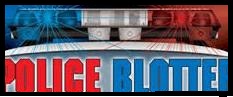 MVA Cyclist Struck — On Friday October 11, 2019, at 7:07 a.m., officers John McKee and Martin Julian responded to the area of Haines Street and Lake Barnegat Drive North. Upon arrival, they discovered that a juvenile female had been struck while riding her bicycle to the High School. She was treated by LTFAS and transported to the hospital for minor scrapes and bruises. The vehicle in question had left the scene prior to the arrival of officers. Due to eyewitness statements as well as those by the victim, officers located the vehicle in the Walmart parking lot although the driver could not be located.  The investigation is ongoing.
DWI — On Saturday October 12, 2019, at 5:35 a.m., Officers Darrell Nick and Anthony Ravallo responded to Route 539. Upon arrival, it was discovered that a vehicle struck a tree on the side of the road. The investigation led to the arrest of the driver, 24-year-old, Peter Ladinski, of Howell, NJ for DWI. Ladinski was issued summonses for DWI, Reckless Driving, and Failure to Maintain Lane.
Structure Fire — On Saturday October 12, 2019, at 11:30 a.m., officers Michael Hein and Michael Hutman responded to a residence on Serpentine Drive for a structure fire. Upon arrival, officers found smoke and smoke detectors sounding. Officers removed two dogs from the residence prior to the arrival of the Forked River Fire Department who extinguished the fire. The Ocean County Fire Marshal determined the fire originated at the stove and ruled the incident accidental.
Shoplifting — On Saturday, October 12, 2019, at 1:00 p.m., Officers Darrell Nick and Anthony Ravallo responded to Walmart for a reported shoplifter.  During their investigation, 44-year-old, Deana Walton, of Waretown, was arrested for concealing merchandise valued at $80.00.  Walton was released on criminal summons for shoplifting pending a Court appearance.
Theft — On Sunday October 13, 2019, at 11:05 a.m., Officers Darrell Nick and Anthony Ravallo  were dispatched to the area of Skiff Way Drive for theft of a gas can.  Investigation at the scene revealed that an unknown 5′ 5″ slender white female with a light colored shirt and dark pants walked up the driveway of the home and removed a five-gallon gas-can from the garage.  The vehicle she was operating was described as a light colored SUV with South Carolina plates on it.  The gas can had approximately 2 gallons of gas in it.
Arrest / Possession of CDS — On Sunday October 13, 2019, at 2;15 p.m., Officers Michael Hein and Daniel Ricciardella were conducting an investigation into a theft of a cellular telephone at 332 Route 9 South. During the course of the investigation, the suspect, identified as 40-year-old, Patricia M. O'Connor of 1031 Tuckahoe Road, Millmay, NJ was found not only to possess the stolen phone but a quantity of suspect Methamphetamine, Crack Cocaine, Marijuana and hypodermic syringes.  She was processed and charged with possession of a Controlled Dangerous Substance, possession of hypodermic syringes, possession of 50 grams or less of Marijuana and possession of stolen property.  She was transported to Ocean County Correctional Facility in accordance with bail reform.
Warrant Arrest — On Sunday October 13, 2019, at 11:51 p.m., Officers Scott Keefe and Randolph Plis responded to Quail Hill Drive to serve an outstanding Seaside Heights criminal warrant for harassment and contempt.  Officers arrested 63-year-old, Henry Svehla of 301 Quail Hill Drive on an active Seaside Heights warrant and transported him to Lacey Police Department for processing.  He was processed and turned over to Seaside Heights on the two outstanding warrants.
Fraud — On Monday October 14, 2019, at 6:39 p.m., Officer Anthony Sarno was dispatched to the area of Beach Boulevard for a fraud investigation.  The victim reported that he recently received a cellular phone bill from Verizon in the amount of $134.87 under his name.  When he contacted Verizon in reference to not owning a Verizon cell phone they referred him to their fraud department.  The incident remains under investigation.
DWI / Refusal – On Tuesday, October 15, 2019, at 11:31 p.m., Officer Jesse Dalziel conducted a motor vehicle stop on Route 9 just into Berkeley Township for failure to maintain lane.  The stop resulted in the arrest of the owner/driver of the vehicle, 33-year-old, Katrina Creagh of Old Freehold Road, Toms River for DWI.  Katrina later refused to provide breath samples and was released on summonses for DWI, refusing to Submit to breath samples, reckless driving and failure to maintain lane.  Accurate Towing responded and impounded the vehicle.
Fire  — On Thursday October 17, 2019, at 6:03 p.m., Officer Elton Copes was dispatched to the area of Tappan Street for a report of a tree on fire.  The Forked River Fire Department responded and extinguished the fire.  The fire occurred due to a power wire falling on the tree.  Power was out in the area for a few hours until JCP&L restored it.