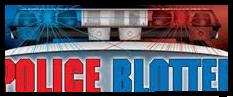 Theft- On Friday, May 8, 2020, at 2:46 p.m., Officer Noah Schaffer met with a Forked River resident reporting theft.  The victim stated that his credit card was utilized by a suspect to forward $200 through a Money Gram app.  The case is under investigation.
DWI- On Friday, May 8, 2020, at 5:29 p.m., Officers Michael Baldasari and Brian Holt responded to Walmart for a report of a possible intoxicated driver.  Investigation at the scene revealed that Kathina Morgan, 51, was under the influence.  Morgan was placed under arrest and issued summonses for DWI and Reckless Driving.
Fire- On Saturday, May 9, 2020, at 4:29 p.m., Officers Brian Holt and Bruce Carver responded to a 911 call for a reported fire.  Officers arrived at the Rowe Street home and discovered an oven fire.  The Lanoka Harbor Fire Department arrived and assisted with the fire and ventilation.  Minor damage was sustained.
Pedestrian Struck- On Sunday, May 10, 2020, at 5:13 p.m., Officer Anthony Sarno responded to a Devon Street residence in reference to a pedestrian being struck by a vehicle.  The complainant, a 22 year-old female, alleged being struck by a small silver sedan while she was walking on Penn Avenue.  The victim suffered minor injuries.
Burglary- On Monday, May 11, 2020 at 9:08 a.m., Officer Alan Abrecht responded to a Crestwood Drive residence for a reported burglary.  A local realtor discovered that someone forced entry into the bank owned home on an unknown date.  The suspect caused damage estimated at $1,000.
Criminal Mischief- On Monday, May 11, 2020, at 10:23 p.m., Officer Patrick Watkins responded to a Pine Tree Drive residence for a report of criminal mischief to a vehicle. It was reported by the vehicle owner that an unknown person smashed out the windshield of his vehicle by throwing a landscape rock through it. The damage is estimated at $500.
Burglary- On Thursday, May 14, 2020, at 9:21 a.m., officers responded to Tony's General Merchandise in reference to a burglary.  Upon opening, employees of the business found a glass door broken and a small amount of cash missing from inside.  Anyone with information pertaining to the incident is encouraged to contact the detective bureau.