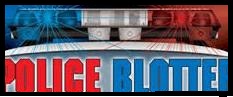 Warrant Arrest– At 1:34 am, Friday, May 24, 2019, Officer Sarno conducted the check of a suspicious vehicle in a commercial parking lot.  The vehicle was occupied by John Mrvica, 44, of Tobyhanna, Pennsylvania.  Mrvica was placed under arrest after two outstanding warrants were discovered. One warrant originated from Hackensack Municipal Court and the other from Stroudsburg Sheriff's Department, Pennsylvania for failure to appear for a shoplifting charge. John Mrvica was transported to the Ocean County Correctional Facility.
Theft– At 11:40 am, Friday, May 24, 2019, Officer Michael Verwey responded to a Warren Avenue, Lanoka Harbor home in reference to a theft.  The caller reported that he was installing a window at the home and left briefly to purchase material.  Upon his return he discovered that an unknown actor had stolen his ladder valued at $400.  A suspect vehicle was described as a dark-colored sport utility vehicle.
Dispute – On Sunday, May 26, 2019, at 10:56 p.m., Officers Martin Julian, Patrick Watkins and Elton Copes responded to 457 Barnacle Road for a report of a dispute.  During the investigation, officers discovered that Ashley Mazzola, 23, was removed from the residence by others after throwing things in the house.  She chose to break a window as a means to re-enter the home and received several lacerations to her arm as a result.  While officers remained on scene Ashley Mazzola kicked Officer Watkins.  She was taken into custody and assisted in to the rear of a patrol car where she proceeded to kick rear doors causing damage.  Ashley was charged with Aggravated Assault, Resisting Arrest, Obstruction of Justice, and Criminal Mischief.  She was released from custody in accordance with bail reform.
DWI Accident – On Monday, May 27, 2019, at 8:01 p.m., Officer Martin Julian responded to Deerhead Lake Drive for a report of a motor vehicle collision.  Investigation at the scene led to the arrest of 21-year-old Matthew Sullivan of Forked River for DWI.  Matthew was charged with DWI, Reckless Driving, Failure to Maintain Lane, Operating an Unregistered Vehicle and Uninsured Vehicle.
Fires – On Monday, May 27, 2019, at 8:15 p.m., Officer Robert Duffy, along with members of the Lanoka Fire Department, responded to 19 Bayberry Drive for a report of a fire.  The fire, which originated in the oven, caused minor damage.
Dispute– At 11:30 pm, Wednesday, May 29, 2019, police responded to Cornerstone Apartments in reference to a physical altercation.  It was discovered that the altercation between two adult men arose over a road rage incident that had occurred earlier.  One of the actors was transported to the hospital for minor injuries.  Both were advised of the complaint procedure.
Traffic Accident– At 3:20 am, Thursday, May 30, 2019, Officer Scott Keefe responded to Route 539 in reference to a traffic accident.  The vehicle apparently left the roadway striking a tree while avoiding a deer.  The driver, a Little Egg Harbor man, was transported to Southern Ocean County Hospital for injuries.
Robbery– Detectives continue to search for a male suspect that committed robbery at Kearny Savings, Route 9, Lanoka Harbor, on Wednesday, May 29, 2019.  The sole actor, whose face was covered and wore dark clothing, fled the bank on foot after demanding an unspecified amount of cash from tellers.  Police are asking anyone with information to contact Detective Brian Flynn at (609) 693-6636, ext. 2593.