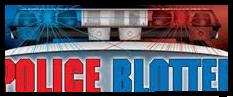 Burglary- On Thursday, May 14, 2020, at 12:10 p.m., Officer John Simonson responded to a Crestwood Drive home for a reported burglary.   The victim reported that during an unknown time frame a window of the home was pried open allowing entry.  The home was vacant at the time of the burglary.
Arrest- On Friday, May 15, 2020, at 4:54 p.m., officers responded to Crestwood Drive after a suspicious vehicle was seen in the driveway of a recently burglarized vacant home.  Detectives located the vehicle and conducted a stop after it left the area.  During the stop, the driver, later identified as Esly Peters, refused to comply with officer instructions and was placed under arrest.  Peters, 48, was charged with Obstructing the Administration of Law, Resisting Arrest, and Trespassing after it was determined that he had entered the fenced portion of the residence.  Peters was released on his own recognizance pending a Court appearance.
Fire- On Friday, May 15, 2020, at 5:37 p.m., Officer Bruce Carver responded to Constitution Drive for the report of a bathroom fire.  The home sustained minor damage and the fire was ruled accidental as it originated inside the bathroom exhaust fan.
Arrest- On Saturday, May 16, 2020, at 8:44 a.m., Officers Jesse Dalziel and Noah Schaffer were alerted by a citizen that a subject parked on the shoulder of Laurel Boulevard appeared under the influence.  Officers discovered Brian Smith, 32, of Bloomsbury, New Jersey parked in front of a Laurel Boulevard home.  While speaking with Smith, officers discovered several different types of narcotics including prescription medication and marijuana.  Smith was placed under arrest and charged with the same prior to being released on his own recognizance.
DWI- On Saturday, May 16, 2020, at 10:01 p.m., Officers Brian Holt and Bruce Carver were dispatched to a Laurel Boulevard home in reference to a hit and run accident.  The caller reported that a passing vehicle struck his parked vehicle located on the shoulder of the road.  The collision caused damage to driver's side of the parked vehicle and a hubcap was found at the scene from the second vehicle.  Officers located the second vehicle at the intersection of Route 9 and Laurel Boulevard and determined that the driver was under the influence.  Robert Ross, 60, was charged with DWI, Failing to Submit to Breath Samples, Reckless Driving, Failure to Report an Accident, and Leaving the Scene of an Accident.  Ross was released pending a Court date.
Arrest- On Sunday, May 17, 2020, at 12:52 p.m., Officer Noah Schaffer arrested Destiny Allen at a Lanoka Harbor residence.  The arrest was made in connection with an outstanding Warren County warrant.  Allen, 26, was lodged in the Ocean County Correctional Facility without bail.
Fraud- On Monday, May 18, 2020, at 5:08 p.m., Officer Michael Hein took a fraud report from a Lanoka Harbor resident.  The victim reported that while reviewing her bank statements she noticed three unauthorized charges.  It appeared that her debit card was used on three separate occasions in Pittsburgh, Pennsylvania totaling $523.  The victim conveyed that she had not been in Pennsylvania and was still in possession of her debit card.
Fire- On Tuesday, May 19, 2020 at 2:00 p.m., Officer Matthew D'Antonio responded to a brush fire on West Lacey Road.  The fire, which consumed approximately ½ acre, was extinguished by the Forked River Fire Department and NJ State Fire Forest Service.